Join Blue Tangerine along with more top home building industry experts at the 2019 Best Home Building Practices Summit!
BEST HOME BUILDING PRACTICES SUMMIT
May 15-17, 2019 in Orlando, Florida
Learn key strategies to help you run your home building company more efficiently, while driving revenue and boosting profits.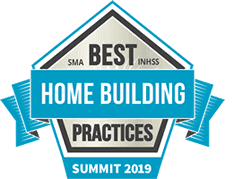 MEET WITH US
Meet the best marketing & technology experts in the home building industry at our Builder Tech Consortium booth. And don't miss Greg Bray & Erik Martinez of Blue Tangerine and Stuart Platt of Outhouse as they discuss "Effective Lead Generation Strategies to Drive Homebuyers to your Website and Engage Them."
SAVE ON REGISTRATION
Register now and SAVE $100 off your registration courtesy of Blue Tangerine. Just click the button below and use code "bluet" when registering!