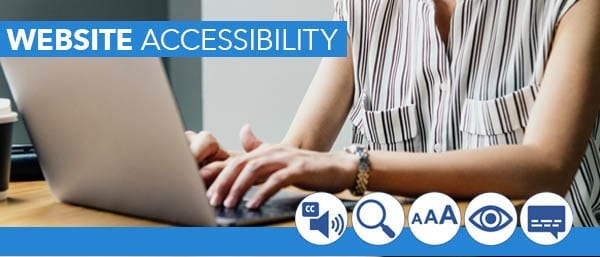 WEBSITE ACCESSIBILITY WEBINAR:
IMPROVE USABILITY & AVOID LAWSUITS
Website accessibility lawsuits have increased 177 percent the past year. With both large and small companies faced with website accessibility litigation, it has drawn attention to the gaps that most websites have in providing this accessibility for those with disabilities. It's not just about avoiding expensive lawsuits, the goal is to provide all users with equal access to your website content.
Join Greg Bray, President of Blue Tangerine, as he discusses why you should focus efforts on website accessibility, the basics of implementing and testing website accessibility, and the benefits of integrating accessibility into all aspects of your web strategy. This timely message is one you won't want to miss…
View Now