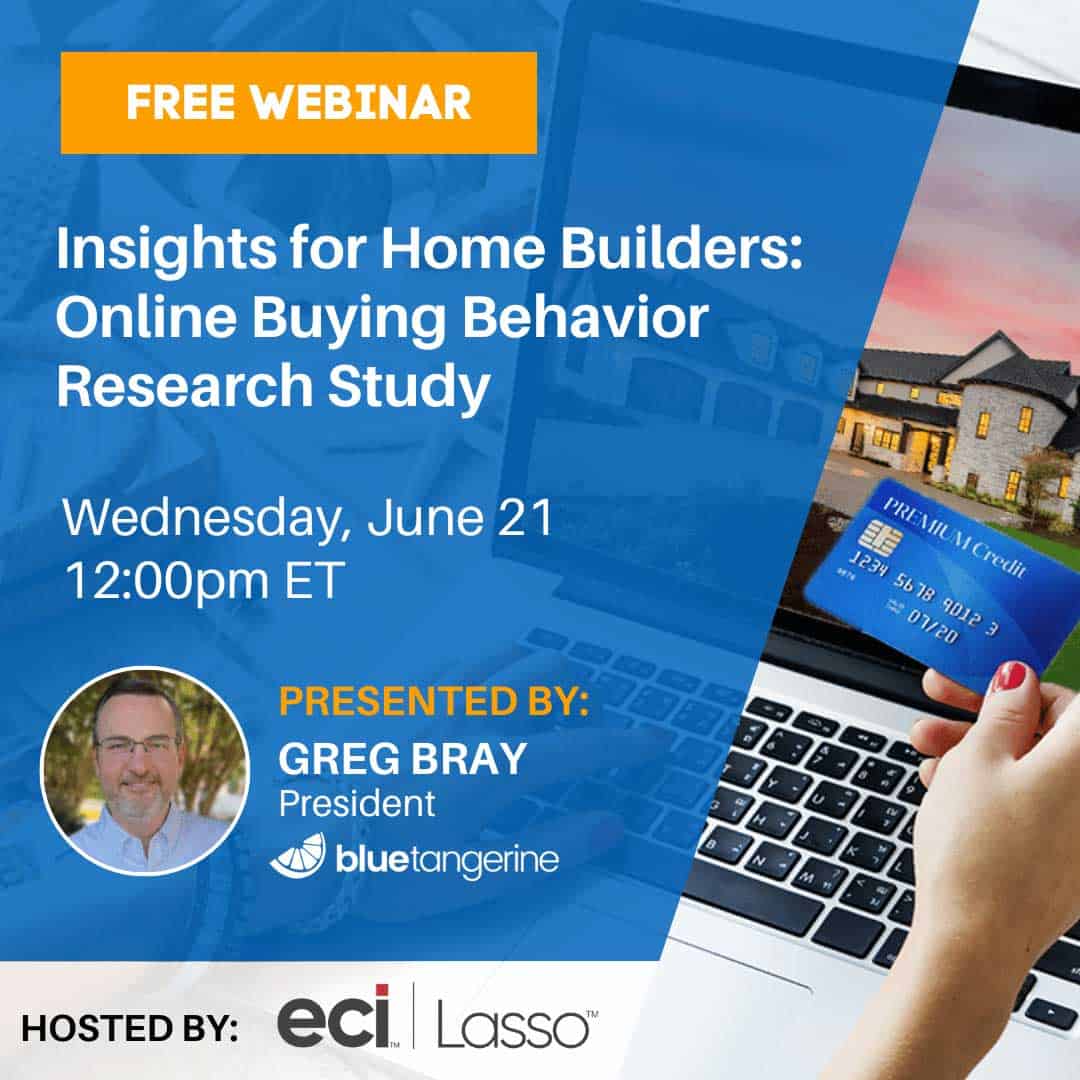 Are you considering selling your homes online? Are buyers ready to buy homes online? Blue Tangerine decided to find out. We recently conducted an attitudinal research study to find out how buyers want to interact with home builders online, surveying 500 people who purchased a home sometime after 2020 or researched with the intent to purchase before 2025.
From the study we uncovered four types of current and prospective homeowners who differ with respect to how they want to work with a home builder, how much they prioritize research, how autonomous they want to be, and the extent to which they use online resources to guide the home buying process.
Join us, along with eci Lasso on June 21 for a webinar presentation with Greg Bray, the President of Blue Tangerine, where he will share insights about buyer segments and how to drive new home sales. You won't want to miss it.