Interactive Visual Brochure
Easily view inventory, floor plans & more
When meeting with potential buyers, you want to be able to show them all the details of your community, floorplans and inventory homes without the hassle of outdated paper handouts and brochures. Whether meeting in the sales office or at a home site, equip your sales team with the power of an Interactive Digital Sales Office Display. This interactive, visual tool allows home buyers and sales agents to explore your communities, features and floor plans with real-time updates — all from a large screen TV, kiosk or a portable tablet.
Power up your sales office with Interactive Displays today!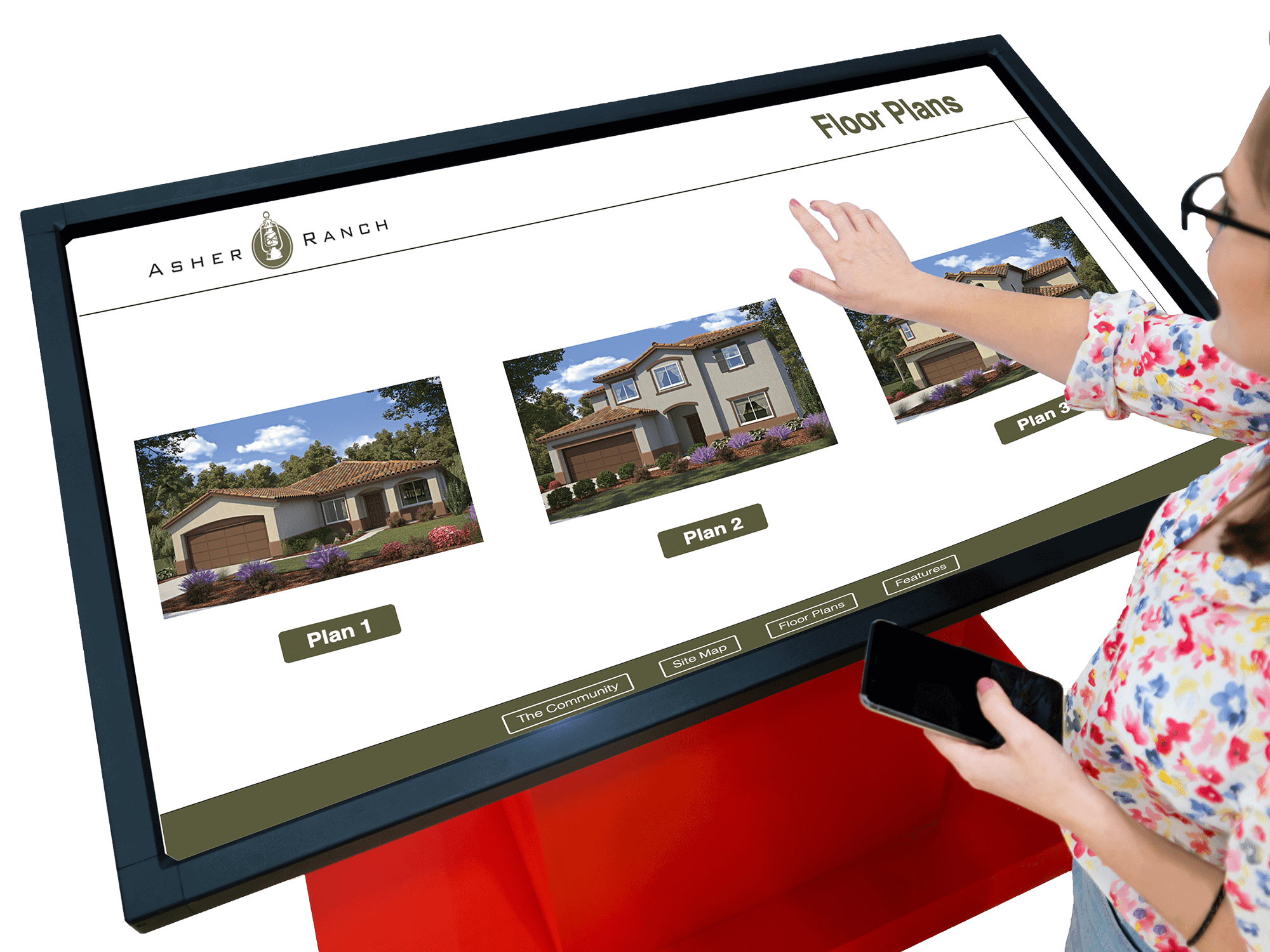 Benefits of Interactive Sales Office Displays
Powerful Sales Tool
Using touchscreens in the sales office or on tablets allow both buyers and sales agents the flexibility to have detailed information at their fingertips.
Custom Design
Each Interactive Sales Office Display is customized to match each community's branding in a simple but stunning visual display.
Database-Driven
Save time and money by utilizing community information that you've already uploaded to your website content management system, like floor plans, site plans, images and more.
Update in Real-Time
As your website data is updated, the Interactive Sales Office display is updated in real-time. No need for separate downloads or updates!
Cost-Effective
Interactive Sales Office Displays are priced per community, so you can choose which communities to showcase based on your needs and budget.
Featured Home Builder Websites