Track Trends, Optimize & Grow Sales
Performance reporting with actionable insights
If you're spending money on digital marketing programs, you want to understand their performance – not only traffic – but leads, sales and ROI. Our team of analytics techies and strategy gurus will help you implement tracking for your digital programs and review and interpret those results with you so you can optimize your digital marketing programs to reach your goals.
Reach new heights with your digital marketing programs.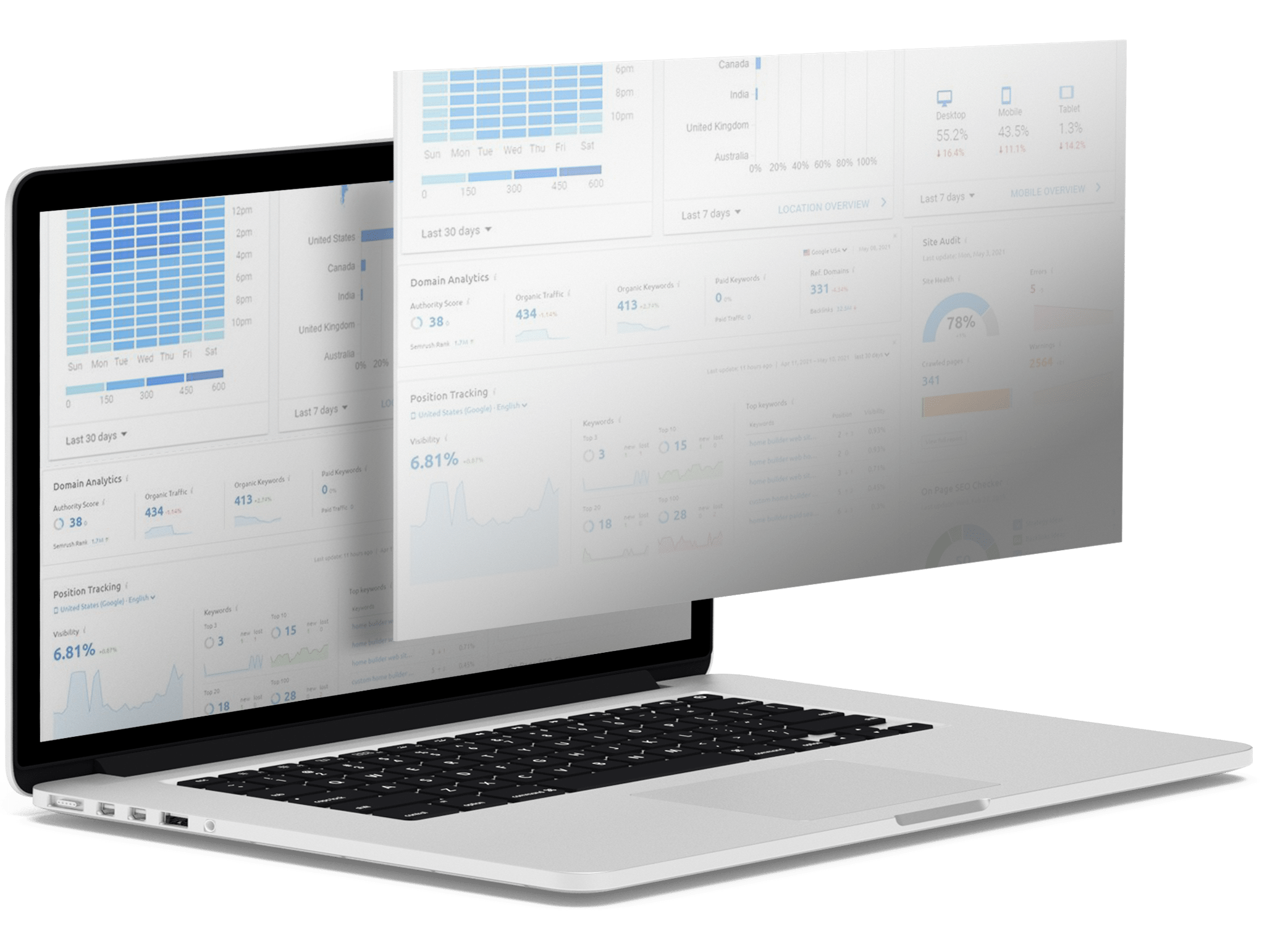 How We Help With Analytics
Analytics Audit
We start with an analytics audit to ensure all the tracking is in place to accurately assess your digital performance.
Implementation
We'll implement tracking using digital tools such as Google Tag Manager, Google Analytics (including GA4), Google Ads, Bing Ads and more.
Benchmark Reporting
Our reporting dashboards will keep you informed on what's working and identify areas that need improvement.
Proven Results
Analytics Insights Grow Website Leads
A home builder client wanted to know what activities site visitors were engaging with on their website in order to make improvements.
By creating custom events and reports using Google Analytics, we were able to identify what was working and what wasn't so the builder could improve the website experience.
This led to user experience improvements that grew leads 70%.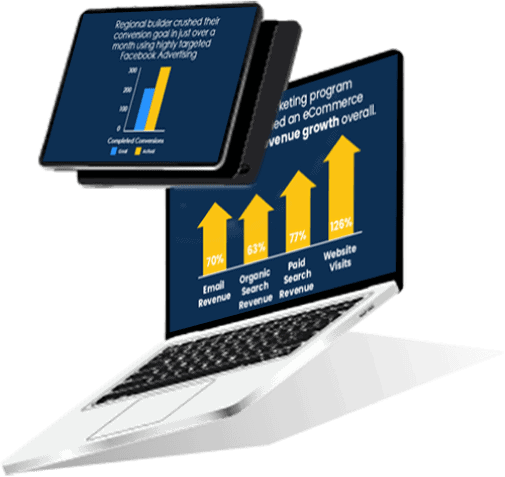 Explore Other Digital Marketing Services