Email Marketing that Gets Results
Targeted, personalized and timely messaging
Struggling to stay connected with the prospects and customers on your list? A robust Email Marketing program can be a powerful way to stay connected and increase repeat business. Through scheduled email blasts, automated triggers and advanced segmentation and personalization, we can help you quickly and easily reach your leads and nurture them to grow your sales. Whether you need help starting an email program, want to enhance your existing program, or just need someone to design and send emails, our Email Marketing services are customizable to maximize results for your business needs. 
And since we're talking about email…send us one to get started with a new email program strategy today!
How We Help Your Email Marketing Program
Email Strategy & Program Development
We develop a customized email strategy that best fits your audience and business goals.
Responsive Email Design
We create and code email content to be optimized for rendering on mobile devices as well as desktop.
Campaign Creation & Delivery
We work with any email service provider to create your campaigns, apply segmentation strategies and manage delivery.
Lead & Customer Relationship Building
We help you grow your email list and build rewarding relationships with leads and customers.
Proven Results
Revamped Email Program
An ecommerce client had a dismal email marketing program, decreasing in sales. By implementing a new strategy, segmentation and an optimized email template, we were able to increase sales by 70% in just a few months!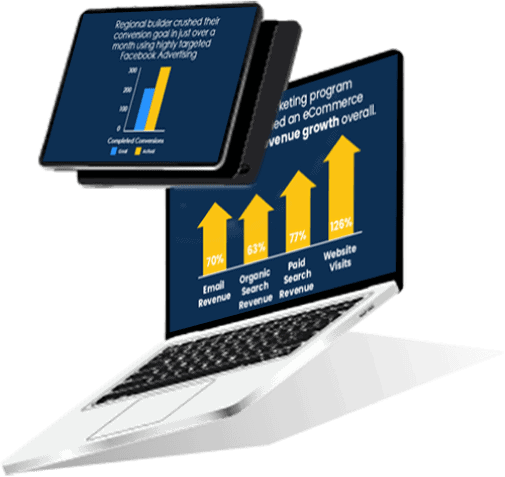 Explore Other Digital Marketing Services