We love helping businesses succeed.
We make your job easier
One thing to know about us is that we understand your job is already challenging. We want to make it easy by being your trusted partner to take care of your website and digital marketing with the latest strategies and thorough execution. Our focus is your ROI and making you look like a rock star. We're talking Jimi Hendrix and David Bowie.
Data-driven problem solvers
We're great at solving problems with experience and data-driven decisions. Plus, working with us is a lot of fun. With a long history of helping clients take their businesses to the next level, we'd love to show you how we can elevate your business, too.
A trusted partner
For 20 years, we've been delivering results for home builders, ecommerce retailers and businesses across various industries. The main thing about us is, there's nothing we love more than helping you beat your sales goals year after year, all while making your job easier.
If that sounds like something you're interested in, let's chat.
Owners Greg Bray & Erik Martinez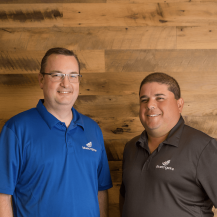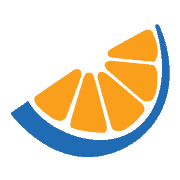 Definition of Blue Tangerine
"Being different in a good way and indescribably beautiful."