Site Maps that Engage Buyers
Show lot availability in real-time
Adding an Interactive Site Plan feature to your website allows potential new home buyers instant visual access to availability and detailed information about each lot. If you're tired of spending time and money updating brochures to keep up with changing inventory, adding this feature to your website is a great solution. Our Interactive Site Plan tool uses our website content management system, so your sales team can easily update information for each lot and have it reflected on the website immediately.
Map out a plan with Blue Tangerine today!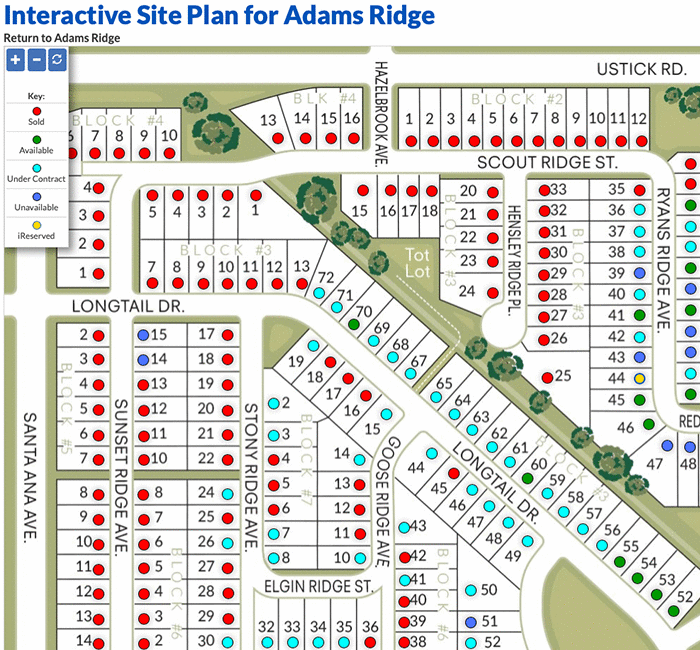 Benefits of Interactive Site Plans
Engage Buyers
Using Interactive Site Plans on your websites enables both buyers and sales agents easy access to lot availability.
Save Time & Money
Save time and money by utilizing lot information already available in your website content management system.
Update in Real-Time
As your website data is updated, the Interactive Site Map is updated in real-time. No need for separate downloads or updates!
Featured Home Builder Websites