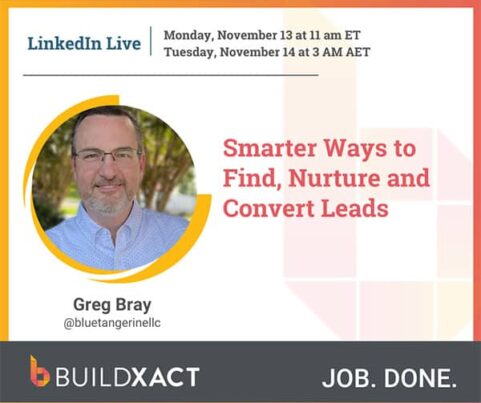 Monday, November 13, 11 am ET
Greg Bray will be a guest on this LinkedIn Live event hosted by Buildxact to discuss how to effectively use your website and digital marketing to drive and convert leads. He'll share tips on how home builders can improve their websites to help catch the attention of more potential buyers and he'll talk about the value of home buyer reputations and how to use yours to your best advantage to attract leads.
Be sure to join in live and hear more from Greg about how to utilize your website and digital marketing to attract new customers!