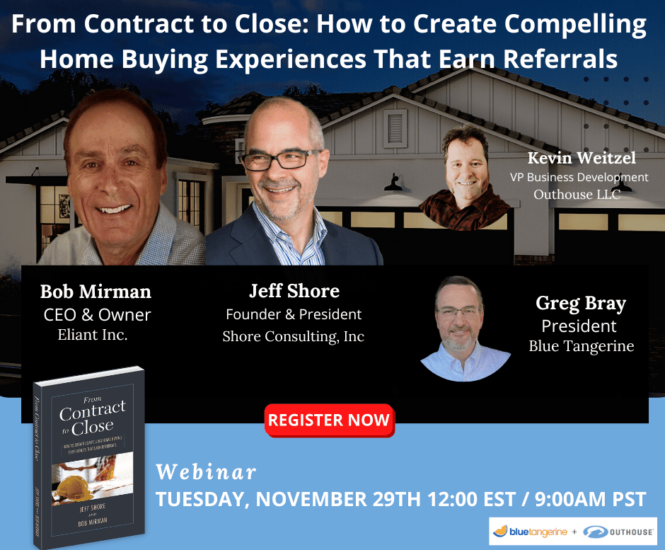 From Contract to Close: How to Create Compelling Home Buying Experiences that Earn Referrals
Join us for this live webinar with Jeff Shore and Bob Mirman to hear about their new book and have a discussion about how to build relationships that generate referrals.
Their new book follows the story of two homebuyers who purchase at the same time from two different home builders. Along the way, learn how one home builder succeeds in delivering a referral-generating experience, while the other devolves into complications, complaints, and discontent.
Whether you're in sales, construction, warranty services, or lending, this webinar based on their new book will show you how to create compelling home-buying experiences that earn referrals.