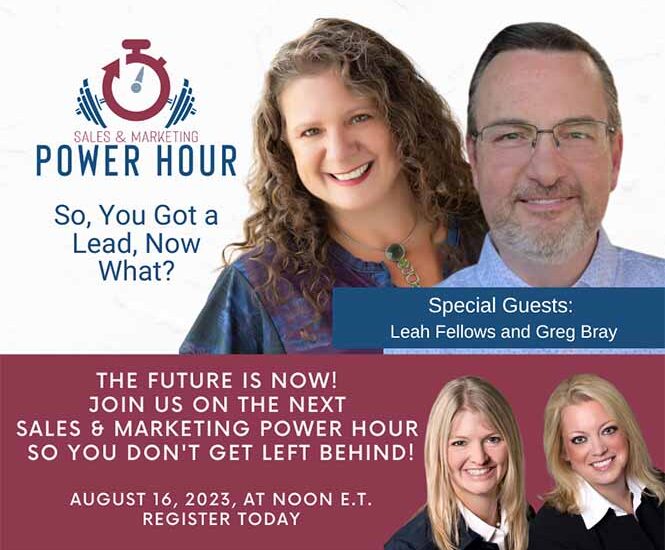 The Sales & Marketing Power Hour: So, You've Got a Lead, Now What?
Getting qualified leads is challenging. This week Greg, and Leah Fellows from Blue Gypsy, LLC, join hosts Carol Morgan of Denim Marketing and Kimberly Mackey of New Homes Solutions on Sales & Marketing Power Hour. They will take a deep dive into attracting the right leads and discuss how to convert leads by handling the unique challenges today's homebuyers bring to us.
Today's consumers are well-informed. To attract the right leads, we'll dive deep into the mindset of the modern homebuyer and explore ways to resonate with them. This entails leveraging effective marketing strategies, including targeted ads and SEO to reach target audiences. We will share proven techniques to generate high-quality leads consistently. We will discuss how to build rapport, establish trust, and align your services with the needs of your leads. We will also touch on how to effectively use CRM systems to keep track of leads and nurture them until they make a purchase.
The goal of Sales & Marketing Power Hour is to equip you with the tools and knowledge necessary to turn your leads into loyal customers. Who should attend? Sales and Marketing Leadership, On-site and On-line Sales, and anyone whose job is dependent on better, more profitable sales. Register today!