Precise Ad Targeting, Max Results
Competitor locations, places of interest and more
As a business, you want to keep up with the latest trends in marketing technology to maximize the results of your advertising spend. One of those trends you may be hearing about is "Geofencing."    
What is Geofencing Marketing? 
Geofencing  delivers digital ads to potential customers based on the locations they visit. These locations can be your competitor's locations, your own store, or events they attend, whatever best fits your needs. Specifying location allows these campaigns to be highly targeted to customers with specific buying patterns, interests, and needs, making them highly effective. 
How does a Geofencing Advertising program work?
Using GPS technology, virtual boundaries are drawn around household or business addresses to identify people using mobile devices in these locations, and then your ads are targeted to these individuals. This allows you to precisely pinpoint ads to your target audience based on places they visit and continue to retarget ads to them after they've left that location. In addition to displaying ads on mobile device apps and on websites, we can even target short videos on OTT (Over-the-Top) platforms like Hulu or other streaming channels.
Is

G

eofencing

a good fit for my business?
An ideal marketing campaign for home builders, construction trades, Ecommerce, retail stores, and more, geofencing targets mobile users in specific locations allowing you to display ads more accurately to relevant audiences.  Check out our Geofencing Budget Calculator to see how a geofencing campaign can easily fit into your marketing budget.
What are the benefits of a Geofencing Marketing Campaign?
Geofencing provides more efficient reach and advertising spend than traditional targeting methods.   
 You receive real-time analytics as soon as the campaign is launched, allowing the campaign to be optimized based on the results.  
 Not only can you track website visits and ad engagement, but you can also track people who visited your business as a result of seeing your ads through a process called conversion zone tracking. This is a powerful way to track online advertising to offline conversions and storefront foot traffic.
Learn more about the powerful ways you can use Geofencing by downloading our FREE Comprehensive Guide to Geofencing Marketing or watching our video.
Rather talk to a person? We get it! Give us a call today and we'll talk you through any questions you might have and help you get started.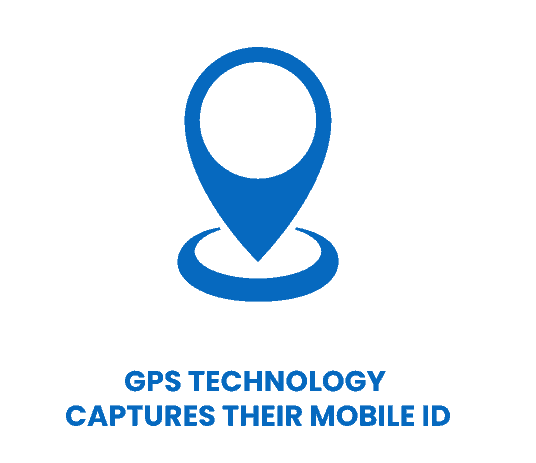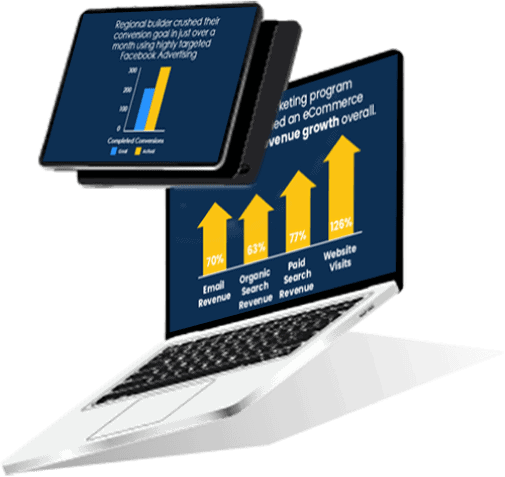 Proven Results
Geofencing Drives In-Person Visits
With the goal to increase website visits and get more potential buyers to visit the community in-person, this home builder used a Geofencing campaign to target potential buyers at nearby competitor communities and apartment complexes, with tremendous results.
Explore Other Digital Marketing Services