Optimized to Get More Leads
WordPress and Custom Websites
Is your website generating enough leads? We know that your website is often the main source of leads for your business, and you need it to drive traffic and also convert that traffic into qualified leads. At Blue Tangerine, we recognize the importance of creating a website with this lead-generation focus.
All of our sites are built with prominent phone numbers, forms and other lead capture tools as well as SEO elements to help build your presence in search engines like Google.  As your partner, we'll work with you to build your business website optimized to increase search traffic, capture more leads and ultimately boost sales.
Give your website a boost with Blue Tangerine!
WHY BLUE TANGERINE?
Strategic guidance from a team of experts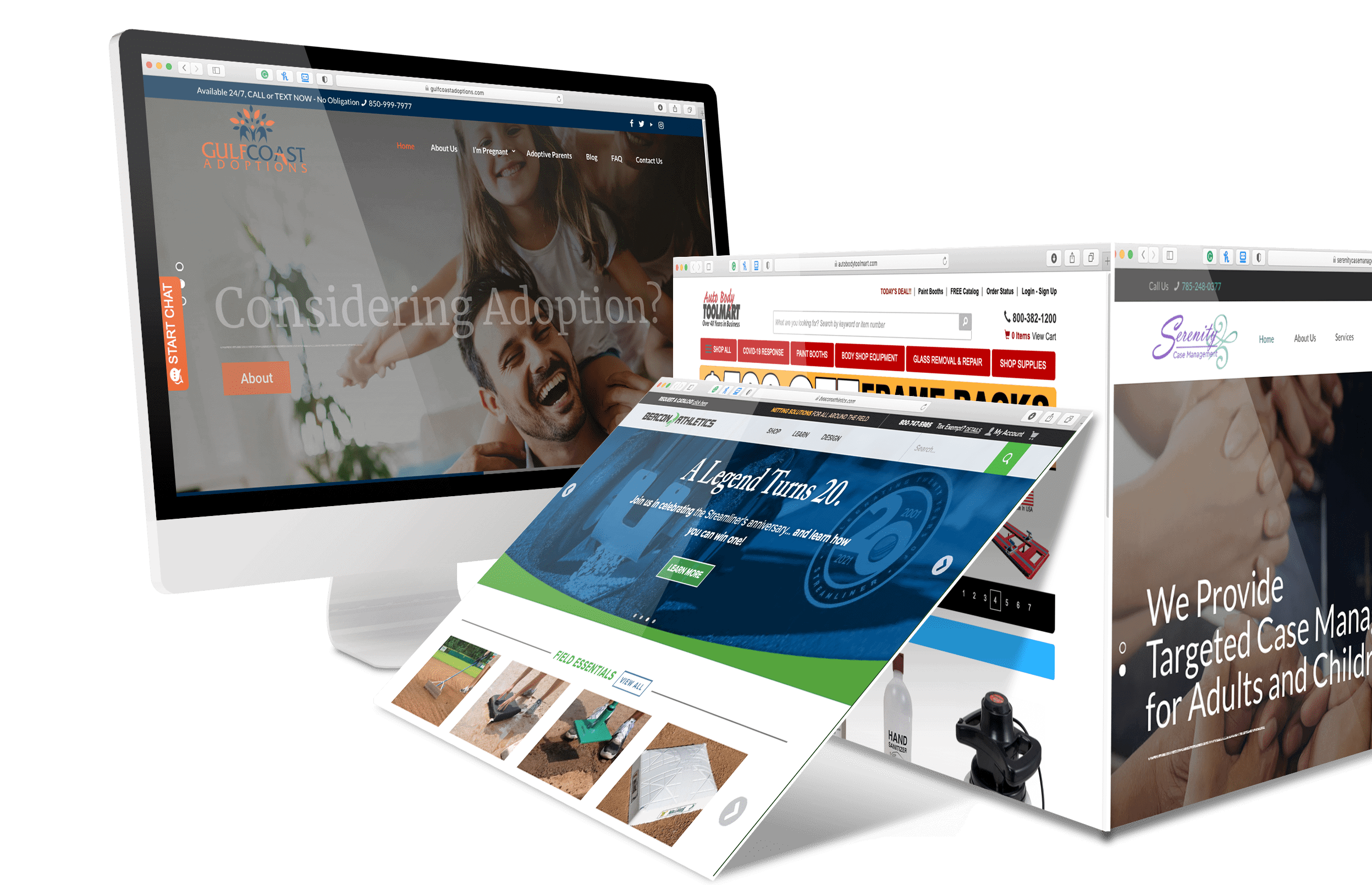 Website Development Process
PHASE 1 - STRATEGIZE & PLAN
We want to know your vision and goals. During this discovery phase, we collaborate with you to build a strategic roadmap for your site.
PHASE 2 - DESIGN
We work with you to design a site that is on-brand, user-friendly and that will provide an engaging user experience.
PHASE 3 - TECHNICAL
This coding and development process is where you'll see your website come to life. We'll work on functionality and integrations to make your website work hard for you.
PHASE 4 - REVIEW & LAUNCH
The final steps include a complete site QA review, loading up remaining content, adding tracking and measurement and going LIVE!