What if You Could Reduce Rendering Costs?
Gone are the days when you have to be a giant builder to get big discounts. In addition to our new, reduced pricing structure for renderings, for a limited time Outhouse is offering additional ways to increase your savings!
Advantages of Exterior and Interior Renderings
Visualization – Exterior and Interior Renderings inspire buyers to imagine your house as their own.
Versatility– Renderings look great both online and in your printed marketing materials.
Cost Effective – Renderings offer a significant savings over building a model home.
Quality – From standard renderings to photorealistic dusk shots to day/night sliders.
Experience – Exceeding expectations is what sets us apart.
Map out a plan with Blue Tangerine today!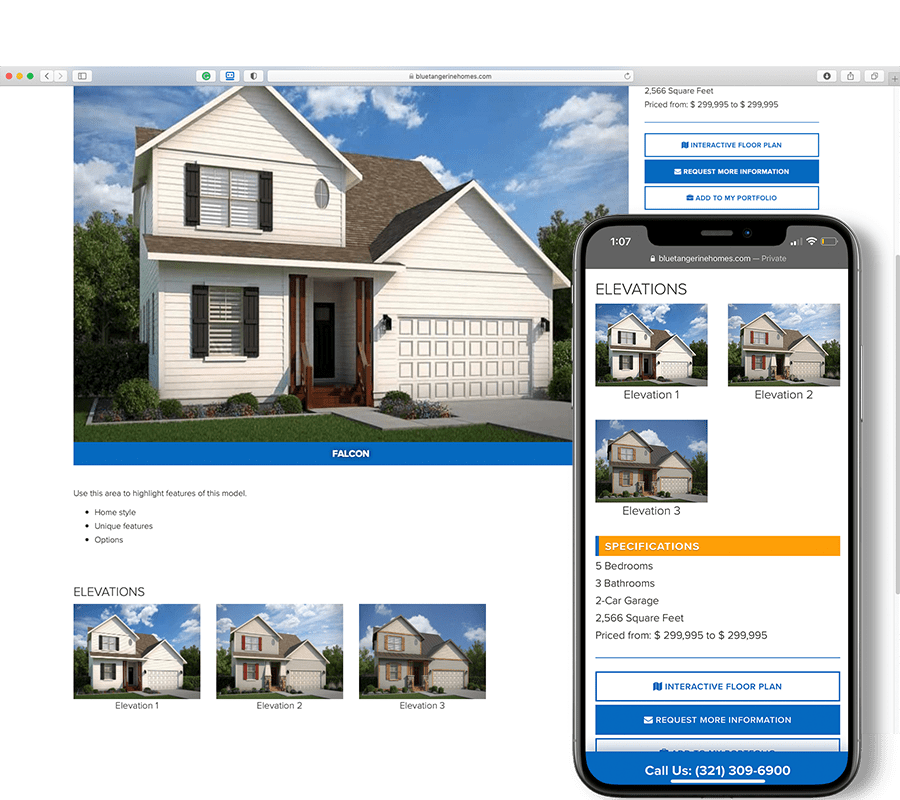 Rendering – Exterior and Interior
SUPERIOR QUALITY
Our advanced lighting system is becoming the new standard.
PROJECT SCHEDULES
Experience in exceeding expectations sets us apart.
ARCHITECTURAL KNOW-HOW
You build it, we understand it.
Featured Home Builder Websites