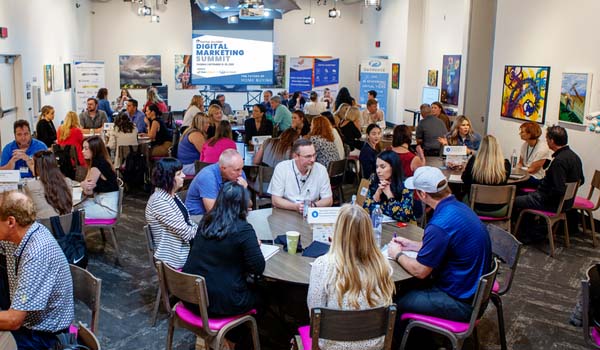 After two years of virtual learning, the 4th annual Home Builder Digital Marketing Summit, held at the Found:RE Hotel in Phoenix, AZ Sept 21-22, was bigger and better than ever. We were so happy to host this event with our partners at Outhouse, meet with old friends, and make new ones. The enthusiasm garnered by coming together again to not only learn but to network, brainstorm, laugh, and have fun was immeasurable.

Learning From the Experts
Learning was our main objective, and our presenters did not disappoint.  We unveiled new, exclusive research about home buyers' online buying expectations, explored how to blend online and in-person sales processes, discussed creating connections with buyers using online tools, demonstrated analytics and SEO optimizations tips we could take home and apply right away, and dug into new digital marketing tactics.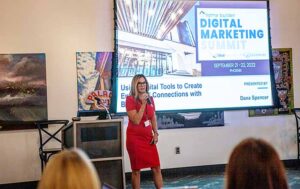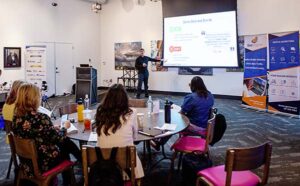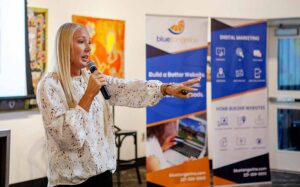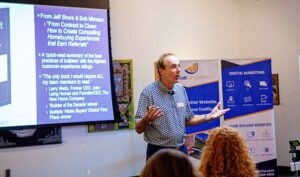 Learning from Each Other
Some of the best learning we do comes from our discussions with each other, and our small group learning and networking did not disappoint. Small group round table discussions were a highlight, giving everyone the opportunity to discuss and learn from each other's education and experience on a wide variety of topics challenging home builder marketers today.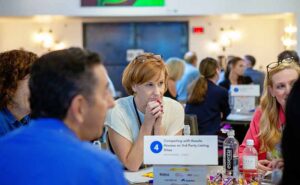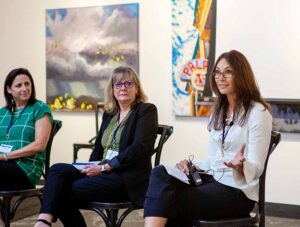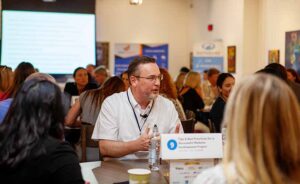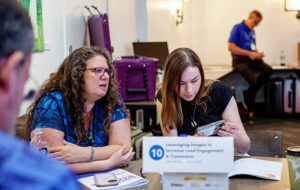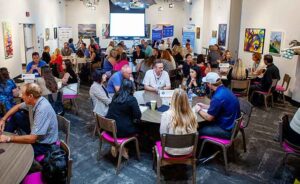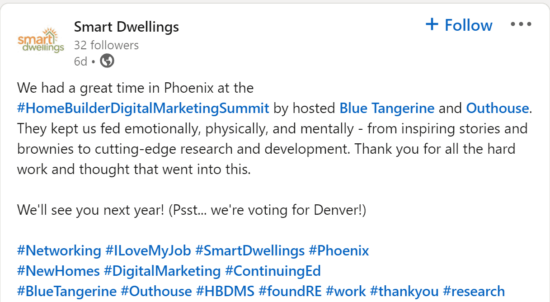 All Work and No Play …
Well, you know how that goes, and we couldn't have that!  Whether we were playing games and winning fabulous prizes provided by our sponsors, chatting together over great food, or networking during the Happy Hour at Pedal Haus Brewery one thing was certain: there was a lot of laughter and a lot of fun at the Summit.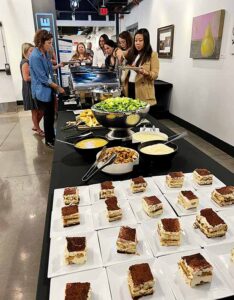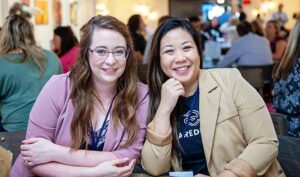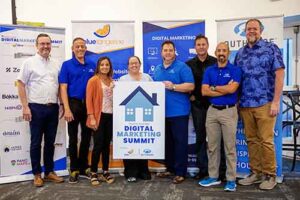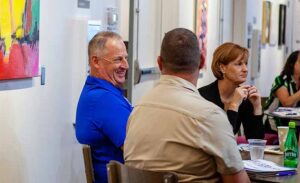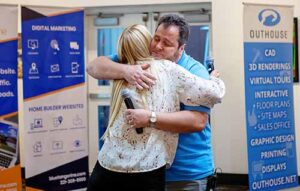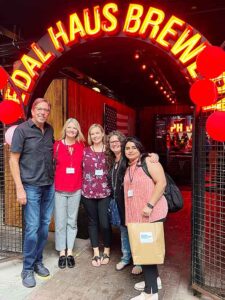 Our Sponsors
There are so many pieces that make a summit like ours successful, and the sponsors are a big piece of that success.  From lending their knowledge to our round table discussions and introducing our speakers, to providing some really fun prizes and swag, our sponsors were a vital piece of the summit and we couldn't have done it without them.
They deserve a big "Thank You!" and we hope that if you didn't already, you'll take a minute to get to know them.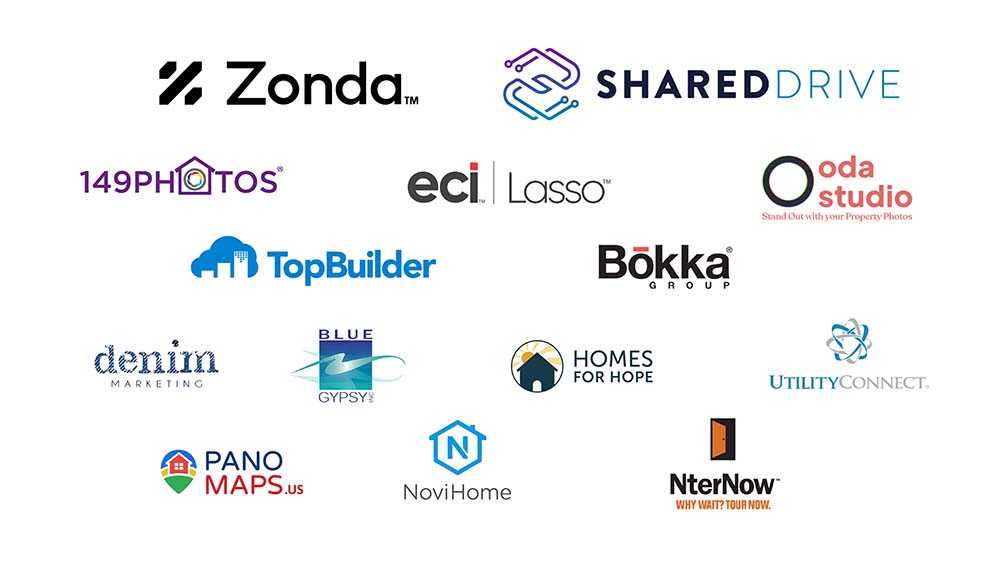 This was better than even we imagined…and we have big imaginations!
We listened to everyone's feedback and have great plans in store for the 2023 Summit October 18 & 19th in Denver!
The 2023 Summit will have TWO amazing learning tracks for you to choose from: Marketing and OSC Education.  You don't want to miss out!
Register NOW to receive Early Bird pricing.  
Having a little bit of FOMO?  Good News! You don't have to wait until next year to hear expert home builder marketing advice.  You can listen to the Home Builder Digital Marketing Podcast every week to learn from experts and peers, including some of our presenters from this year's summit.