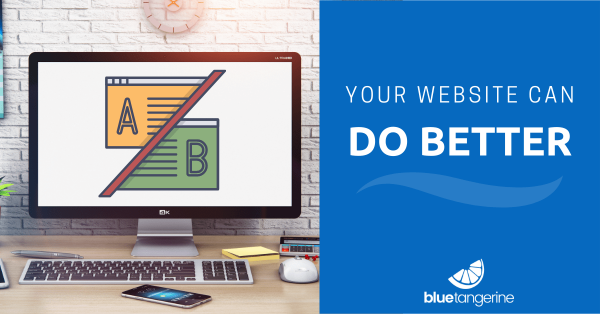 When it comes to making website changes related to landing pages, call-to-action buttons or overall layout, it can be tempting to use intuition and past experience to predict what elements will make people click and convert. Unfortunately, basing marketing and website decisions off your gut is not always effective, and that's where A/B testing comes into play.
What is A/B Testing?
Also known as a split test, A/B testing is an experiment that compares a control and variation of something, like a call-to-action, a form, a landing page, an ad, etc., to see which performs better among site visitors. A/B testing makes your website work for you by achieving growth from research with behavioral analytics and user feedback.
How to Get Started with A/B Testing
Use Your Website Data
Analyze website traffic with tools like Google Analytics to help gain insights on where there may be underlying issues or areas for improvement.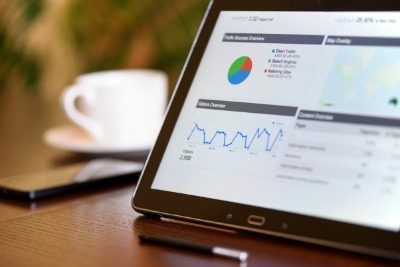 Examples of key metrics to review:
Order/Goal conversion rate
Add to cart rate
Avg order size
Bounce rate
Exit rate
Funnel conversion rates by page
Analyze User Behavior & Collect Feedback
Gaining feedback from site visitors either directly or indirectly can give you key insights on elements to test. A discreet way to do this is by using website heatmap and session recording tools, like Hotjar, to learn how users are navigating your site and where they are encountering issues.
Another useful way to gain insights into problem areas is by directly asking site users for feedback. You can do this a number of ways, including having a 'Feedback' button on the website, sending a survey by email or mail to your existing lists, or by initiating a chat or pop-up survey while visitors are on the site.
Prioritize a Plan
Using the data and user feedback you've gathered, make a list of elements that you would like to change. If there are obvious site errors, go ahead and fix them right away. However, if there are elements that you think may be opportunities, but aren't sure what the potential impact will be, then those are elements perfectly suited for A/B testing. Not sure what to test? The Blue Tangerine team can help identify those opportunities and prioritize testing so that you can achieve the greatest impact.
A/B Website Testing Example
Will changing the text on certain buttons lead to more conversions? Example: "Buy Now" vs "View Item" or "Contact Us" vs "Schedule a Tour." How about button colors? Will changing the color of the button change consumer behavior?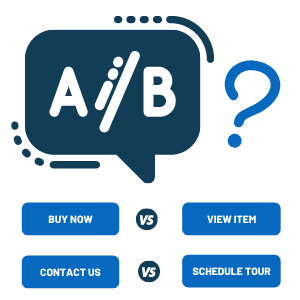 Benefits of A/B Testing
Whether it warrants a change to the website or not, A/B testing offers many benefits:
With an A/B testing program, we can split the website traffic and display one call-to-action button (A) to some users, and the test (B) to the rest. Each test will have its own goal and key metrics to track performance. In this example, we'll look at total conversions (orders/sales and/or leads captured), as well as other secondary metrics in order to determine which variation performs the best.
There are so many possibilities with A/B testing, and multiple tests can run concurrently if they do not overlap. Once we have run a test and determined the winner, we can iterate further to  refine results to get the maximum conversions for your website. Once results have been recorded, it is (possibly) time to implement changes. Keep in mind, A/B testing can also prove that a change is not necessary – and that was what we want wanted to know!
Increased conversions
Higher sales (what we all want!)
Better user engagement
Improved content
Decreased bounce rates
Relatively easy to implement and analyze
Low risk
Eliminates guesswork
Getting Started
The next time you consider modifying a major element on your website and question what the result will be, consider employing A/B testing before diving in and making the change. A/B testing is an essential tool every business ought to use to ensure successful changes and increased conversions.
Consider working with the Blue Tangerine team – we both use and offer A/B testing and optimize websites to funnel traffic to capture more, higher quality leads and sales. Contact us to learn more about our website optimization services and get started with a plan today.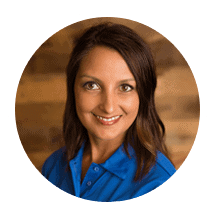 MILA SORENSON, SR. DIRECTOR of MARKETING & CLIENT SERVICES
With over 25 years of marketing experience, Mila specializes in helping clients formulate marketing plans to capture more leads, sales and ROI through services such as SEO, Paid Search, Email Marketing, Social Media, Geofencing, and Website Design.