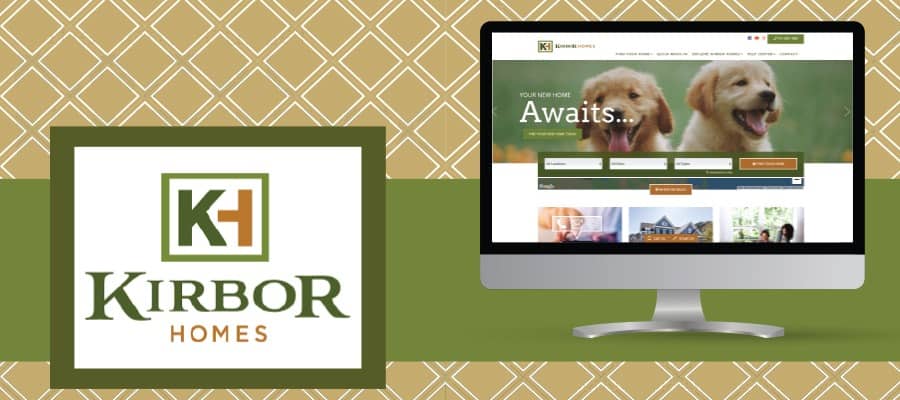 Blue Tangerine was pleased to work with Kirbor Homes on their new website. Kirbor Homes builds new homes in the Chesapeake, Newport News, and Virginia Beach areas of Virginia, emphasizing customer service that exceeds expectations through their hard work, innovation, and integrity.
Their website provides information to users with a quick and easy interface. Users are able to find homes and communities in a variety of ways using a search feature on the homepage, drop-down navigation, or using an interactive map. The site also gives new homeowners access to a password-protected area for all the great information in Kirbor's homeowner's manuals. And, you won't be able to miss all the pictures of adorable puppies!
For more information on how to improve your home builder website, click here!