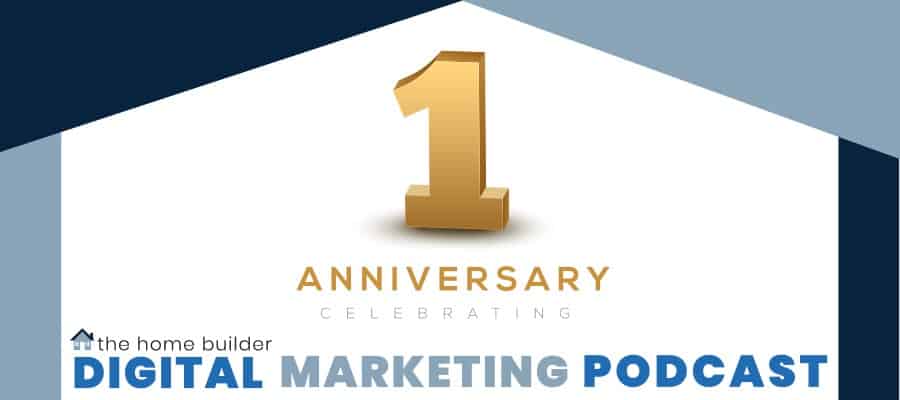 Have you heard of the Home Builder Digital Marketing Podcast? I have the privilege of hosting this podcast, along with my colleague and friend, Kevin Weitzel, VP of Business Development and Sales at Outhouse. We meet each week with home builder marketing experts to discuss the ever-changing trends in home builder marketing to help you succeed in our incredibly competitive digital world. 
One year ago today, we took the leap and pressed 'live' on our home builder podcast, not knowing where things would go. Now, 55 episodes later, we are still going strong. If you haven't had a chance to listen yet, now is a perfect time as we celebrate our one-year anniversary. We want to give a special thanks to all of our featured guests for sharing their home builder industry knowledge with each of you. We also want to thank our listeners for following along on our journey. We hope we have been able to grow your knowledge and shared tips to boost your business. To recap this first year, check out the top 5 downloaded podcast episodes:  
Top 5 Downloaded Episodes from this Year
Join us each week as we feature new guest and topics to educate, inspire and grow. 
Check out more episodes at BuilderMarketingPodcast.com.