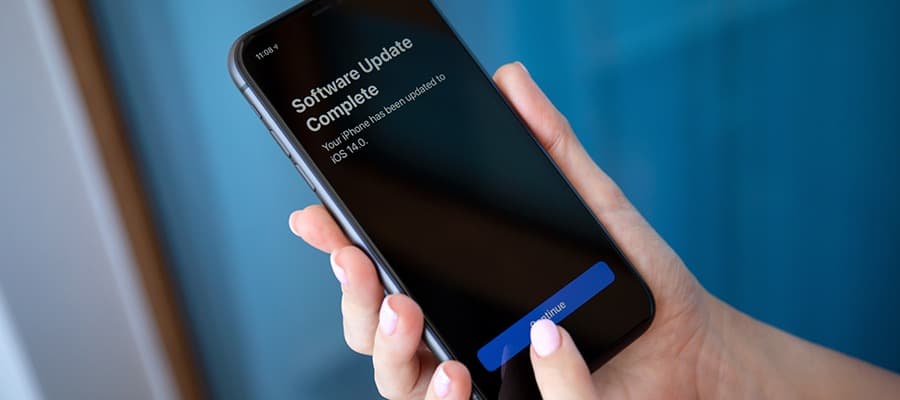 If your business consistently implements Facebook and Instagram advertising as part of its marketing strategy, there is a good chance you've heard about the changes coming with Apple's new iOS 14.5 update. But how do these alterations affect your business and its advertising strategy? Let's break it down! 
Ability to Opt Out

The biggest iOS 14.5 change to affect Facebook's advertising gives iPhone users the power to opt-out of tracking. With the update, when you download an app from the App Store that allows tracking, a message will pop up. This new pop-up message is designed to promote transparency and allows the downloader to opt-out of any tracking done through the app. 
But what does this mean for us? As more and more people opt-out of tracking, ad personalization starts to become a little more limited. This means those targeted ads you've created on Facebook won't have the same audience as before the update. Don't worry too much though, because iPhone users have the option to opt back into advertising and tracking at any time. They can also select the apps they are okay with tracking their habits.
Less Visibility

With the new update, Facebook ads get less visibility than before. All those users that are now opting out of tracking won't be included in your Facebook ad targeting strategy. While there are several adjustments with the new update, we also expect there to be many benefits to Facebook advertising with iOS 14.5. 
Since the update requires iPhone users to make a conscious decision to either allow or not allow themselves to be tracked, anyone opting in becomes an even more valuable asset! This means advertising dollars may become more effective. If you break it down, results from Facebook advertising are only going to include potential clients that care strongly enough to opt into tracking. 
While it might seem like no one is going to opt into tracking, making Facebook advertising obsolete, this is nothing we haven't seen before! Think back to early changes in email marketing that caused individual to need to consciously opt-in to email campaigns. At first, it seemed that email would lose out, but over time, more and more people have opted in to get emails.  We think with the iOS 14.5 change, you'll see an initial drop in users, but those that decide to selectively opt-in later will be highly coveted.
Tracking Impacted 
With the iOS 14.5 change, some of the event tracking, audiences, reporting, and attribution are also impacted, as there are limits to the amount of information being reported. This change comes with the update, but Facebook already started presenting current advertisers with notifications within Ads Manager on what updates they need to make in their accounts and campaigns. 
The most notable change is verifying your domain and default of either a one- or seven-day click attribution window.  The current 28-day view and seven-day view attribution windows are going away.
While the majority of the changes occurring in the iOS 14.5 update are relatively straightforward, they may require the assistance of someone more knowledgeable with the configuration of your website or app. Your company might need to seek professional guidance from a marketing firm to adjust and maximize Facebook advertising results. 
The biggest thing to remember with the iOS update is that changes to the digital advertising landscape are always happening. As digital marketers, these types of adjustments always lead to new ways of advertising, tracking, and reporting!
The changes to Facebook advertising from iOS 14.5 require an adjustment from businesses and advertisers but are not cause for alarm! With unique branding, tailored campaigns, and an expert advertising strategy, Facebook advertising can play just as big of a role in your marketing plan as before.
Learn more about our social media marketing services and ask us how we can help.