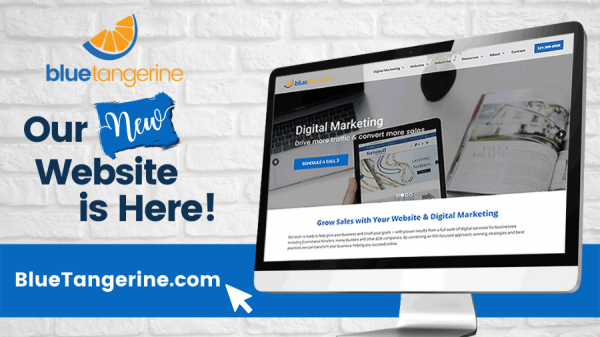 We're excited to announce the launch of our new BlueTangerine.com website!
Our new website was designed to give those new to Blue Tangerine a taste of the types of services we love to partner with clients on and how we plan to help grow their businesses and crush their goals.
Don't forget to use our website to your advantage, we have packed it full of valuable resources and guides to help you succeed.