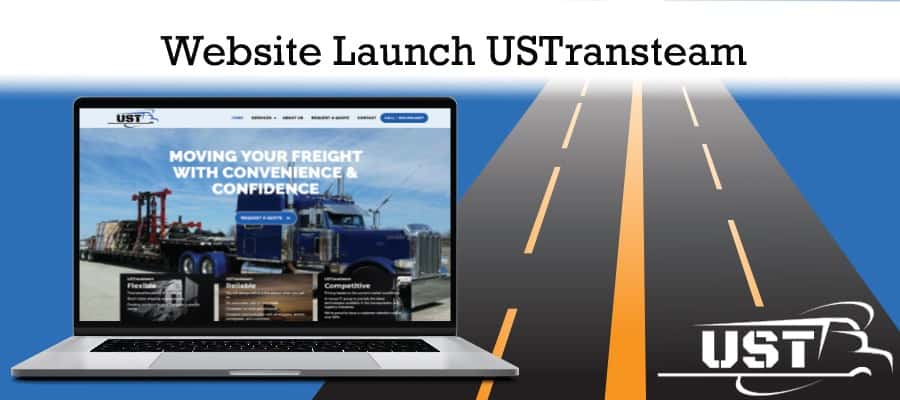 As the transportation industry becomes more competitive, USTransteam enlisted the help of Blue Tangerine to create a website to take the business to the next level.
Since 2004, USTransteam has provided outstanding customer service to the transportation industry. With a focus on the customer, the transportation company has succeeded by maintaining over 90 percent of its customers. USTransteam is now poised to grow, so a new website is needed to attract and capture new leads.
With collaboration, Blue Tangerine designed a website that reflects USTransteam's unique selling propositions. You'll notice that the site is easy to navigate with logical navigation and a clear hierarchy. By understanding the industry and USTransteam's differentiating selling point that their customers always talk to a person and not a machine, Blue Tangerine prioritized the phone number by making that call-to-action prevalent on each page.
With many inquires coming from the road, the mobile experience was more important than ever. Not only does the website look great, but the site was built to earn traffic with SEO optimizations.
Check it out for yourself and if you need your freight moved with confidence, call USTransteam… and if you need a website that will attract new leads, call Blue Tangerine!