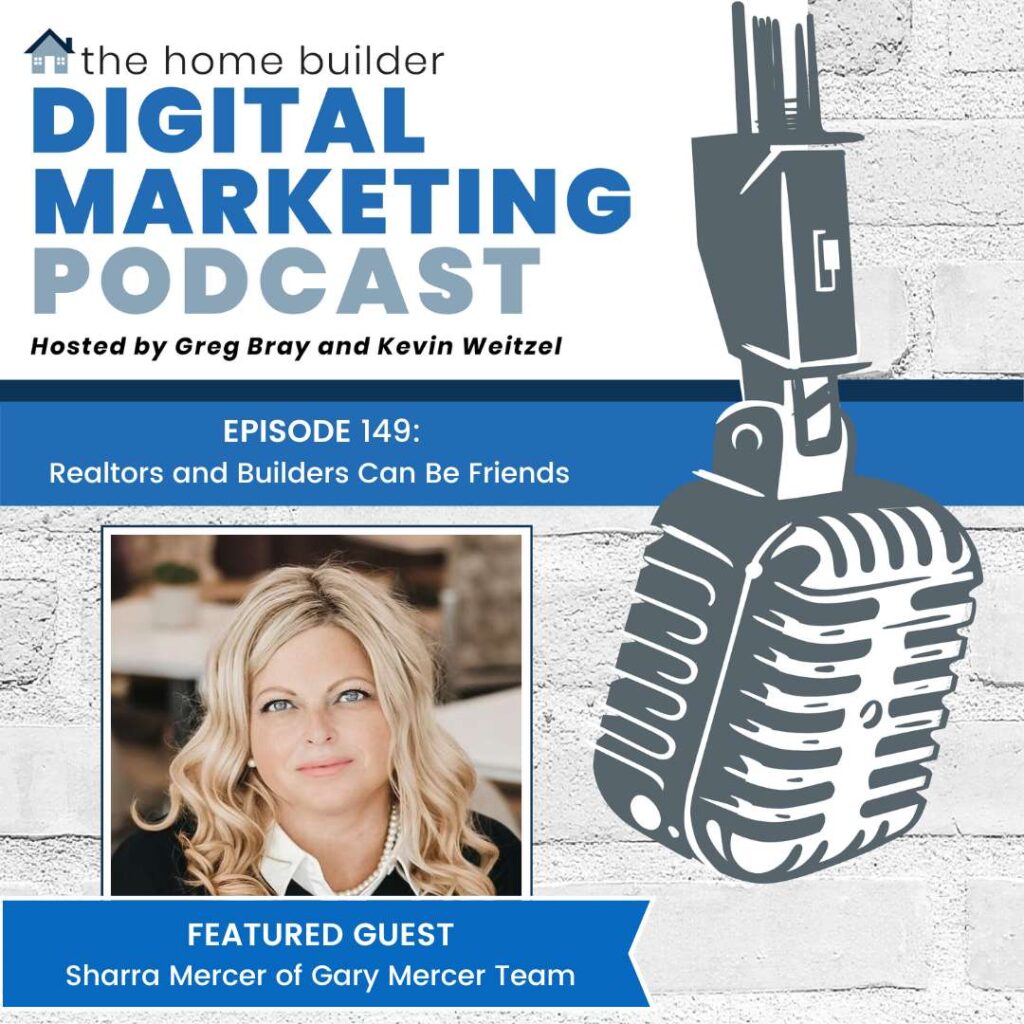 This Episode is Sponsored By: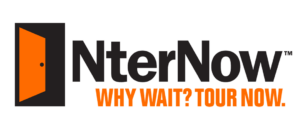 Tour homes independently, contactless, and safely with NterNow self-tours.
This week on The Home Builder Digital Marketing Podcast, Sharra Mercer of the Gary Mercer Team joins Greg and Kevin to discuss how new construction builders and real estate agents can cooperate towards mutually beneficial results.
Real estate agents can be a very important means of introducing buyers to new home construction. Sharra explains,
"A lot of times we are going to be that first point of contact for any home buyer, and so we really should be a sales tool for any builder. We all have the same common goal, which is finding the buyer, finding the client, the best property for them. Real estate agents, they do want to work with new construction builders. They do."
Realtors and builders can work together toward the common goal of helping a home buyer find and purchase the right home. Sharra explains,
"Builders need to have agents involved in the process and use them as a sales tool. Help the agent understand how they can add value to the conversation and really make an inclusive process here. Because again, we actually all are really on the same team. Everybody wants to find the client the best house, whether it's resale, new construction, whatever it might be."
Builders and agents should foster productive relationships because they are both here to stay. Sharra says,
"I mean, it's just that realtors are your friends…Realtors aren't going away. Resale agents are still going to be a huge part of the process and really I think builders need to embrace it and utilize that as a sales tool."
Listen to this week's episode to learn more about how home builders and realtors can collaborate to sell more homes.
About the Guest:
As Vice-President of the Gary Mercer Team, Sharra Mercer is the powerhouse behind the scenes, helping grow the team to over 20 agents and 510 homes sold in 2020. Sharra is also the director of the GMT New Construction Division, which offers marketing and sales solutions to local, regional, and national builders. Licensed in 2004, Sharra actively works with buyers, sellers, investors, builders, and developers in Chester, Montgomery, Delaware, and Philadelphia Counties, with over 24 million dollars in sales volume in 2020.
She is known for her experience, tenacity, and creative problem-solving. Sharra prides herself on finding buyers their perfect dream home. She is passionate about getting sellers maximum value by creating customized marketing and lead generation for each client, including strategic incentives and multi-channel marketing. It is this passion for marketing that inspired Sharra to co-found Blink Marketing Agency, a total marketing solution for real estate agents and brokerages. Sharra also enjoys flipping houses and investing in real estate. Outside of real estate, she enjoys traveling with her family and spending time at the shore.