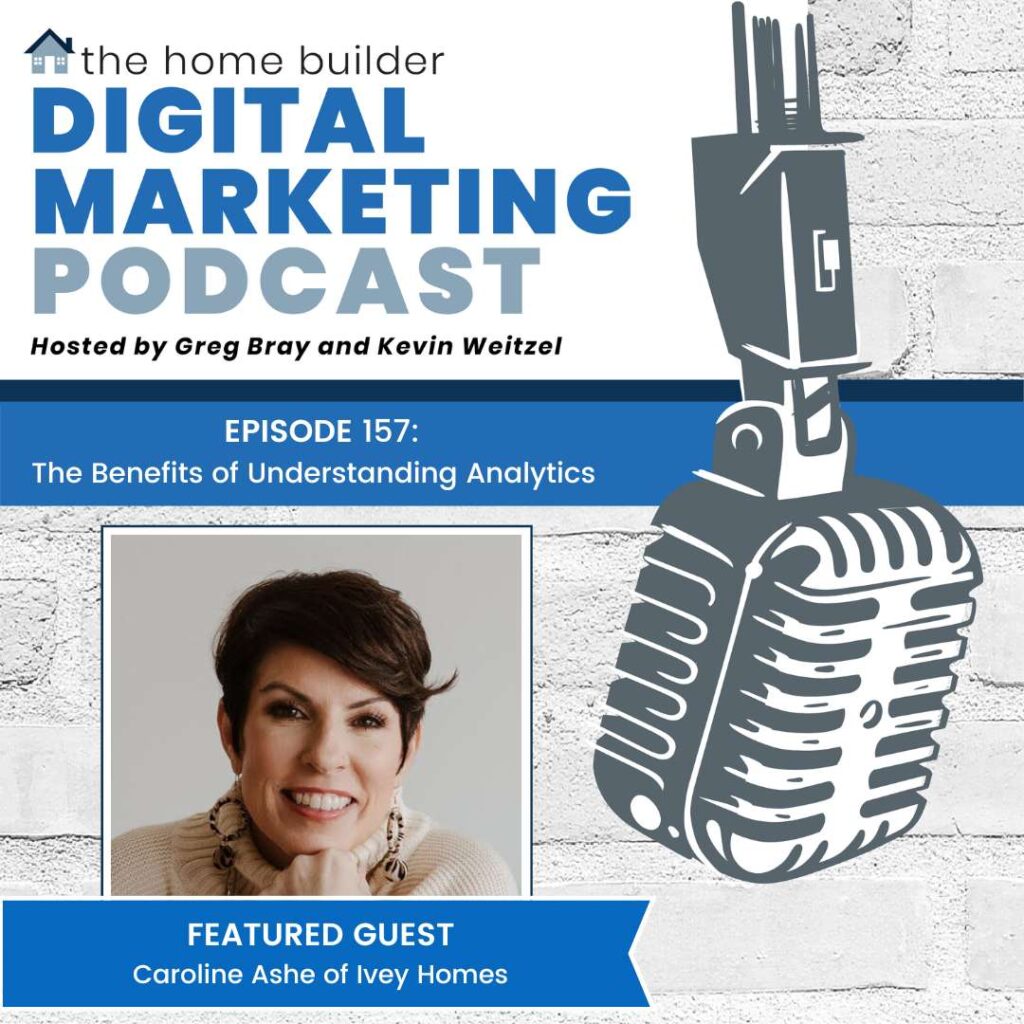 This Episode is Sponsored By: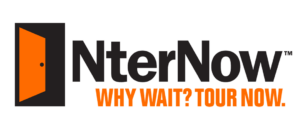 Tour homes independently, contactless, and safely with NterNow self-tours.
This week on The Home Builder Digital Marketing Podcast, Caroline Ashe of Ivey Homes joins Greg and Kevin to discuss how important understanding analytics is when evaluating the success of digital marketing campaigns.
The ultimate determination of whether a marketing strategy is cost-effective is to assess the results. Caroline says,
"…if we're paying money to something, we want to see if it's giving us the benefit. That's what we're looking at … how is it coming and did it produce a contract or a lead?"
Home builders must have someone who has the expertise to keep a close and consistent eye on data analytics to show whether a particular marketing campaign is profitable. Caroline explains,
"… I've learned over the years that analytics is important …  if I don't know how to read it or what it means,  I need to either hire someone or I need to have somebody on my team that knows what I'm looking at and how it's a benefit. Because when you're talking to leadership, all they want to know is, okay you're asking for this much. How is that going to produce contracts? How many contracts is it going to produce? Whatever business you're in, whatever your service or product is, that's all they want to know."
When a team can show the success of a marketing program with data, funding for additional campaigns will come more easily. Caroline says,
"… the more I learned about the analytics and really how it benefits the company's bottom line, it's easy to get more money for it. You know, I'm like, Hey, this campaign did really good. It brought us this, it brought us this. And so when I'm saying, okay, I need another $3,000 for this digital campaign, it's an easy ask on the marketing side. You've got to know where that contract came from."
Listen to this week's episode to learn more about the benefits of understanding analytics in home builder digital marketing.
About the Guest:
Caroline Ashe has been a leader in Augusta Georgia's real estate and marketing community for 21 years. In 2015 she joined Ivey Homes as their Sales & Marketing Director. In her role, Caroline heads company advertising strategies and design, public relations and community outreach along with the leadership, coaching and growth of Ivey's sales and marketing teams, which include on-site sales professionals, Design Consultant, Online Sales Counselor, Marketing Coordinator and Marketing Assistant.
Caroline lead Ivey Homes to a National Association of Home Builders Gold Award for The House That Facebook Built, a charity campaign that raised over $80,000 in 2017. The proceeds were donated to Augusta Warrior Project, The American Red Cross – Augusta Chapter and The Children Hospital of Georgia. In 2020, Caroline helped create the Buy Ivey, Build Community campaign that lets Ivey homebuyers choose from local charities for a portion of their home's sale to be donated. In its 3rd year, the campaign has raised over $117,000 for local Augusta charities.
Caroline feels personally it is important to give back to her community and loves to do it in creative fun ways! In 2017, Caroline participated as a local star in the Alzheimer Association's Dancing with the Stars fundraiser raising over $15,000 for dementia-related diseases, and in 2020 was the top fundraiser in Safe Home's Fake it to Make It Lip Sync Challenge, raising over $41,000 for local domestic violence needs. Caroline was also honored in 2009 and 2015 by her peers as the local Sales and Marketing Council's Member of the Year and was chosen as an Augusta Magazine's Top 10 in 10 Young Professionals to Watch in 2010.
Caroline currently serves as a Board Member for the Columbia County Chamber of Commerce, Board Member for the Builders Association of Metro Augusta's Sales and Marketing Council, Mentor for the chamber's Young Women on the Way Program and Broker member of the Georgia and National Associations of Realtors.
In her spare time, Caroline, is a competitive ballroom dancer, lover of naps, wife, mother, and dog-mom to The Golden Sisters, her two perfect Golden Retrievers.