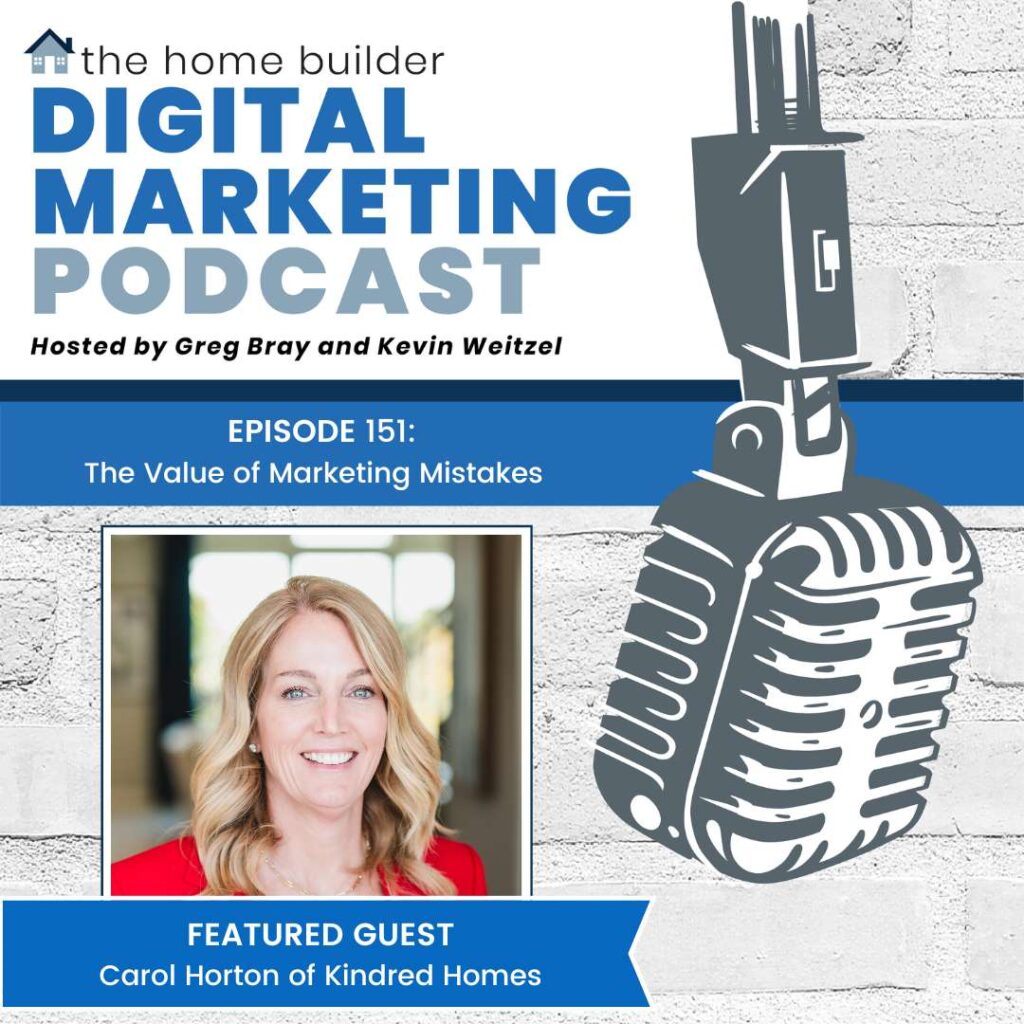 This Episode is Sponsored By: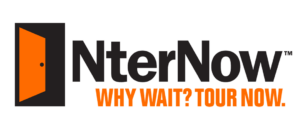 Tour homes independently, contactless, and safely with NterNow self-tours.
This week on The Home Builder Digital Marketing Podcast, Carol Horton of Kindred Homes joins Greg and Kevin to discuss the value marketing mistakes can offer when they lead to opportunities, change, and growth.
Digital marketing is not an exact science, so things won't always go as planned. Carol says,
"…I also fully believe that mistakes are learning opportunities and you shouldn't be ashamed of them. So, I'm willing to be like, okay, that didn't work out, but now we learned and you can learn from it and see how you could reposition a different way and hopefully get an answer to some questions. So, I say just rip the bandaid off and pick one area that you want to work on and go for it, and it'll usually lead you down the path of other areas that you need to do."
The fear of imperfection should not impede digital marketing progress. Improvement can start with just one step. Carol explains,
"Pick one that you think would be viable and then see where it leads you to other opportunities to improve and change in the company. And don't be afraid if it's a mistake. I know sometimes it can be significant cost, but you need to be open and honest…Just say, Hey, I wanna try this. I'm not a hundred percent sure, but I do feel like it's gonna get us somewhere. And make sure they understand the possibility of it may not be a right fit for us, but it can give us some answers somewhere else."
Support and education are important factors in the digital marketing journey. Carol says,
"Don't be afraid of change and ask questions…Find people in the industry that can help you answer those unknown questions that you have. Because, like I said, knowledge is power and the more knowledge that you have about something the more power you have and make the decision whether it's good for your company or not. Go for it."
Listen to this week's episode to learn more about how mistakes can lead to much better digital marketing.
About the Guest:
Carol Horton is the Chief Marketing Officer at Kindred Homes located in Dallas, TX. She has a wealth of experience in the home building marketing field and a comprehensive background in business. She has a proven successful career of achievements in challenging markets and turnaround scenarios.