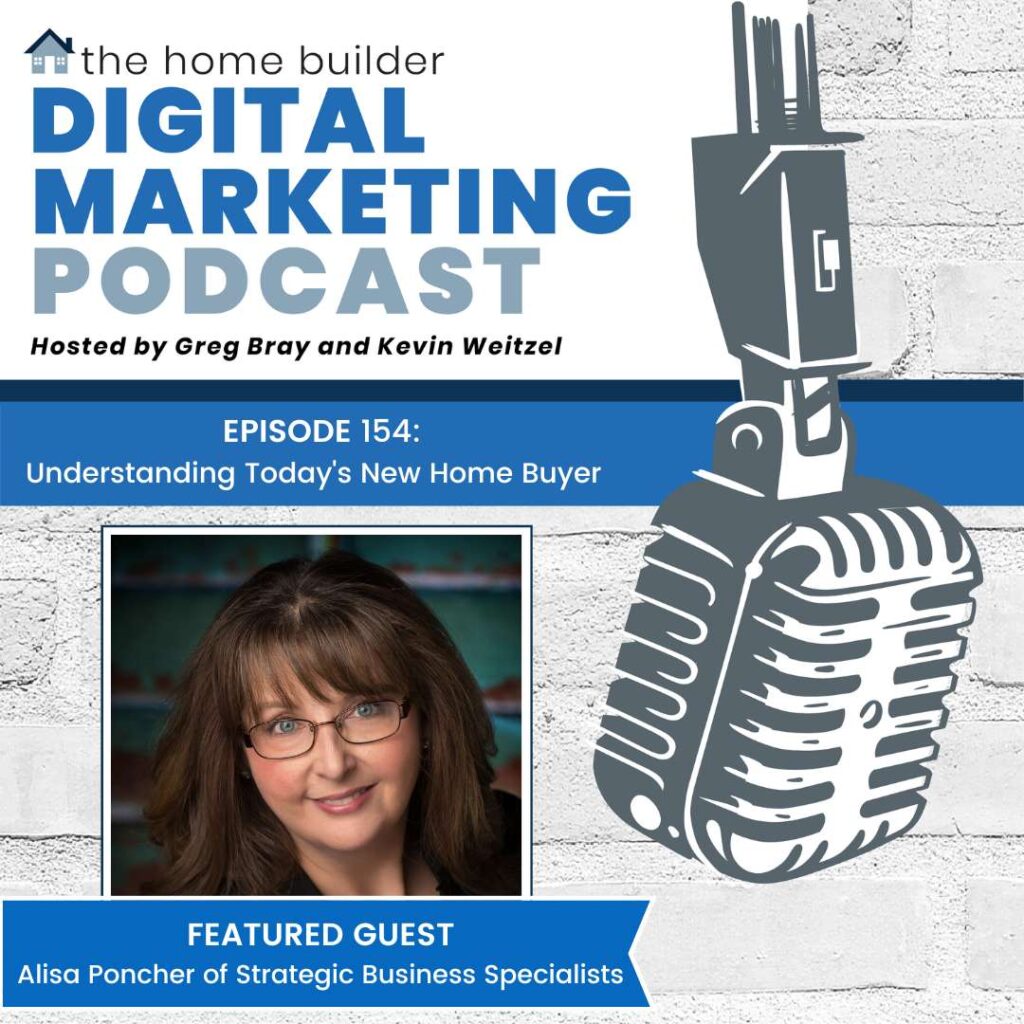 This Episode is Sponsored By: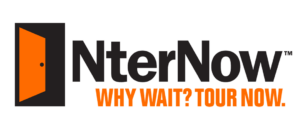 Tour homes independently, contactless, and safely with NterNow self-tours.
This week on The Home Builder Digital Marketing Podcast, Alisa Poncher of Strategic Business Specialists joins Greg and Kevin to discuss why home builders must understand the various demographics of today's new home buyers.
As the new home buyer market softens, home builders need to focus more on customer experience. Alisa explains,
"But when you really think about the experience that our buyers went through over that time, the experience was not very good. It was very frustrating for our consumers and customers. Now builders really need to make sure that we are focused on our customer's experience because now there's even more competition, right? We know that our customers have more choices than ever before. It's not just a matter of, I'm gonna take whatever I can get."
The key to making the home buyer experience better is understanding the dynamics of different home buyer groups. Alisa says,
"Because I think from a sales professional perspective, the more we can understand what people background is and why they come to us the way they do, helps us not take things personally, helps us keep the right frame mind, and really helps us provide a better experience."
Market shifts provide home builders with great possibilities for learning, growth, and improvement. Alisa says,
"We are in exciting market right now. And I think that, yes, things have slowed down, but this is an opportunity for us as sales professionals to really make a difference and really do something to create a better customer experience. Even when things slow down, people are still out there buying houses. This is not a crisis right now. People will always still have babies being born, getting married, kids leaving the home. Those things are gonna continue to happen and this is really still a prime time for us to really be the best that we can be."
Listen to this week's podcast to learn why it is so important for home builders to be aware of the different characteristics of today's new home buyers.
About the Guest:
Alisa Poncher has been an integral part of the New Home Industry for the past 22 years.  Alisa is the President of Strategic Business Specialists where she offers her expertise in Sales Program Development, Onsite and Online Sales Training, Coaching and Mentoring, and Business Operation Support. Throughout her career she has had the privilege of working for both private and public companies of all sizes and structures. This has given her the opportunity to grow professionally with roles as Sales Manager, Director of Sales, Vice President of Sales and Marketing, National Director of Training and Implementation and most recently as the National Director of Internet Sales. Knowing the critical value of this role, Alisa continues to build exceptional Internet Sales Teams and Programs. Alisa's passion is in the development of others, and she finds team building and training to be her forte.
Alisa has been recognized with multiple awards including The National Award for Sales Manager of the Year at the International Builders Show and a MAME award for Sales Leader of the Year. Alisa believes education and growth within the industry are critically important and maintains her CSP, CMP, and her MIRM Designations through the NAHB.  Alisa believes in giving back to the industry that has given her so much. She is a member of her local SMC and PWB and has had the honor of mentoring multiple industry professionals and holding the role of SMC Chair. She is an approved instructor for NAHB and is certified to teach both the CSP and MIRM Designation courses.  Alisa has had the opportunity to speak on podcasts, has had articles published in NAHB Ideas, and was honored to be a Spotlight Presenter at the International Builder Show.