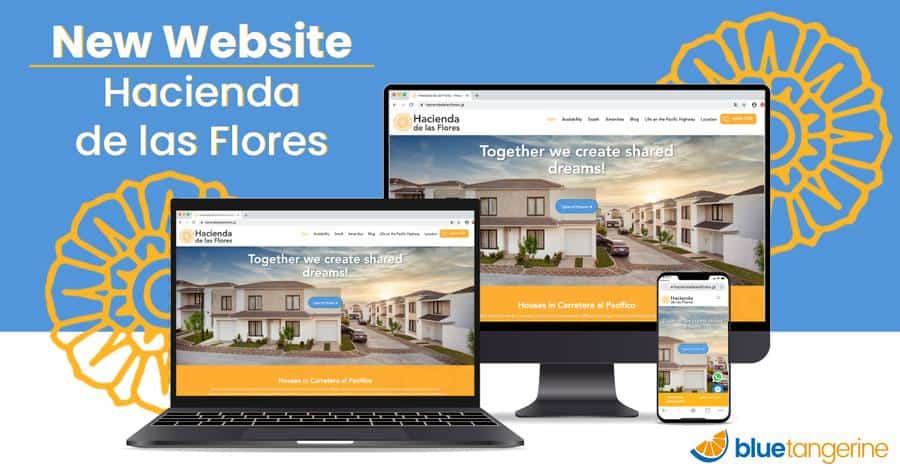 Congrats to Hacienda de las Flores on the launch of their updated website.
Hacienda de las Flores builds beautiful residential condominiums providing a healthy, safe family lifestyle in an exclusive area South of Guatemala City. We were excited to partner with an international client to help achieve their goals.
The overall objective was to improve the user experience on the website as well as optimize site search to increase traffic. Throughout the site, we enhanced the design to display the most important information prominently to draw visitors into valuable content right away. We emphasized the key call to action on all pages, so potential buyers can easily schedule an appointment with the sales team and Hacienda de las Flores will capture more leads. We also conducted general search engine optimization work to enhance search engine spiders and index site content for increased SERP rankings.
For more information on how to improve your home builder website, click here!