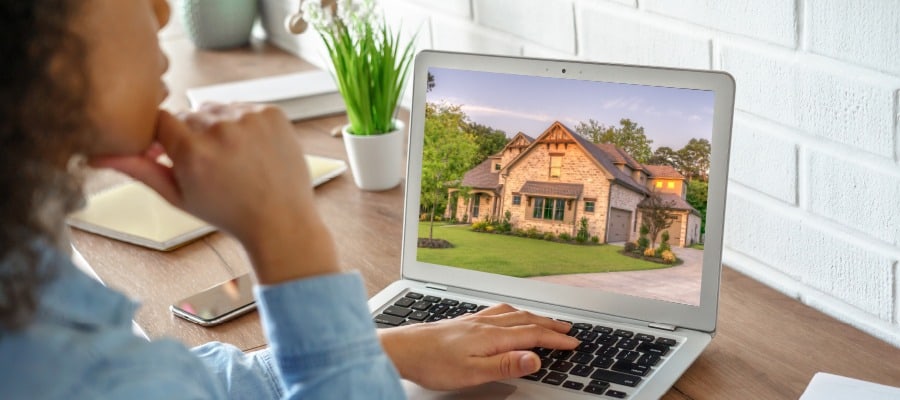 As a successful home builder, you know that the home buyers in today's world begin their home buying journey online. They are searching for homes and evaluating builders' new home communities and floor plans via their websites long before they ever decide to make contact with a salesperson and visit a community.
You know you need to have a home builder website that generates quality sales leads, and you also want to grow the number of qualified home buyers that visit your site.
You know it would be terrific to have a trusted partner agency to help you navigate the increasing complexities and options that are available in today's digital marketing toolset. But let's be honest. You are not an expert in digital marketing techniques and technologies, and you don't have the time to become one. You are also working with limited marketing resources and can't afford to waste money on selecting the wrong partner.
We all fear making mistakes, especially when those mistakes will cost us time and money. So how can you move forward with more confidence to find the digital marketing agency that is right for you and will help you sell more homes?
Here are some key questions to consider to help you evaluate a digital marketing agency that you are considering as a partner.
1.) Do they understand the home building industry?

There are a lot of agencies out there that are very good digital marketers but don't have specific experience in working with home builders. Your local agency down the street may be very good at understanding the nuances of SEO, paid search, email marketing, and more, but do you want to pay them to learn the difference between a floor plan and an elevation, or between a model and an inventory home?
If you are looking for a partner who can help you execute on the tactical level, and will simply take your direction and implement it, then this type of agency may be a good fit for you.
However, if you are not sure what the best steps are to move forward online and you are also looking for strategic advice and guidance and an understanding of what others in the industry are successfully doing, then you will want a digital marketing agency who has not just worked with a few other home builders as clients but is also participating in industry events and sharing ideas on industry best practices.
2.) Can they explain the technical things they do in a way that you can understand and be comfortable with?

Just because digital marketing can be technical in nature, doesn't mean that you must work with an agency purely on blind trust. It is important that you are comfortable with the direction and tactics that your agency partner is implementing on your behalf. While it is not necessary for them to train you to become a digital marketing expert yourself, they do need to be able to communicate the details of what digital marketing activities they are doing and why they are doing them and do that in such a way that you can understand and be comfortable.
These communication skills will continue to be important well beyond the initial sales discussions when you are deciding whether to work together. While fancy charts and graphs can look pretty and impressive, as the agency reports their progress periodically, ensure they will not just send a canned report but will explain the data and the implications of that report. With every report should come an understandable answer to the question: "Therefore, what's next?"
3.) Can they describe their process and demonstrate that they understand where to start and how to get you where you want to go?
 
You feel like your business and the homes you build are unique and special, and they are.  But usually, those differences, while important, are a relatively small part of the overall picture of what you do and the homes you sell.  This means that an experienced agency is going to be able to see the commonalities between their clients across the services that they offer and define and create their process or framework for successfully serving you.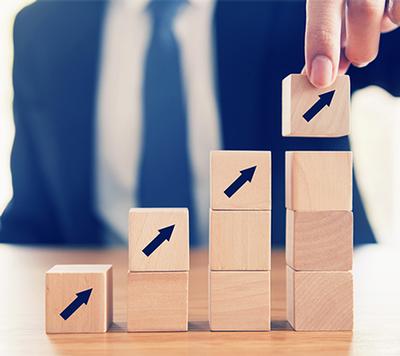 Having a process to follow does not mean that you will get a cookie-cutter service or that the solutions provided will not be customized to your needs. It does mean that you will get consistency in what they deliver for you and it demonstrates a deeper understanding of how the execution of digital marketing services can help you sell more homes, even when your homes are in a different location or target a different buyer demographic than someone else that the agency has worked with previously.
4.) Does the agency claim to be an expert in everything?

Confidence is great, arrogance is not. It is very challenging in today's environment for a single agency to be an expert in everything. Be sure to ask where the agency draws the line of which services they will offer for you. For example, at Blue Tangerine, we recognize that we are not experts in helping our clients with their core branding or with logo design, so we have established relationships with several other branding agencies so that we can provide referrals if our clients have a need for those particular services.
5.) Will the agency clearly measure success in a way that you are comfortable with?

When working with your digital marketing agency, it is very easy to lose sight of the ultimate end goal, which is to increase qualified leads so you can sell more homes. This happens because agencies feel, often rightly so, that they don't have the full control to be held accountable for that result. Instead, they want to focus on metrics like website traffic increases and specific keyword rankings. These are, of course, important metrics that need to be reviewed and will inform the tactical execution of your digital marketing plan and strategy. However, if you double the amount of traffic to your website or your website is now ranking number one for your favorite keyword phrase, and you still do not sell more homes, is that really success?
Bonus Tip: Most importantly, are they someone you can trust?

Regardless of how the digital marketing agency you are considering measures up with whatever criteria that you apply, at the end of the day, it's all about trust.  No partnership will ever be successful in the long term if both sides are not able to work together from a position of trust.  While trust is something that takes time to develop, here are a few ideas of ways to determine if an agency is trustworthy even before you've started working with them:
Do they get back to you in a timely manner, the way they promised to when you filled out the form on their website?
Do they deliver a proposal or quote within the timeframe that they told you they would, or if not, do they keep you up to date with where things stand?
Do they have a demonstrated expertise by working with other home builders?
How do their existing clients feel about working with them?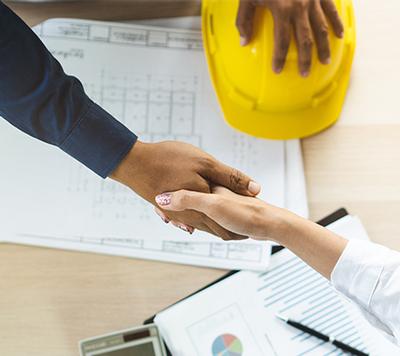 At Blue Tangerine, we recognize that to be trusted as your digital marketing partner is both an honor and a responsibility. We'd love to earn that trust. If you are ready to start selling more homes, reach out today and let's talk.