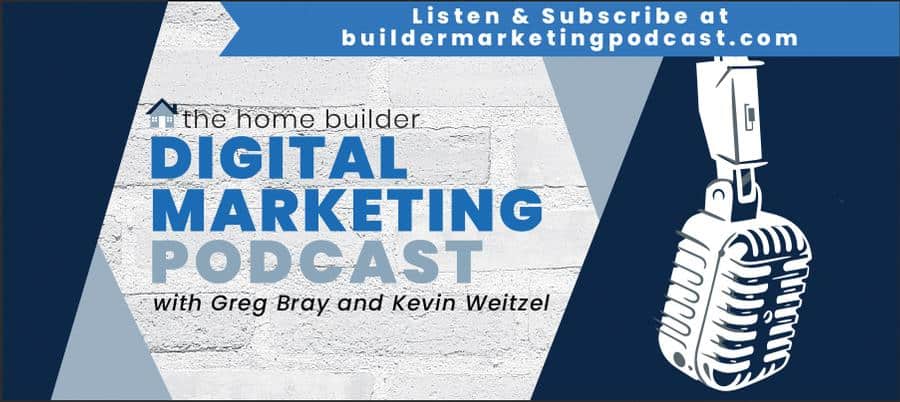 Home Builders, there's a new way to stay up-to-date on the latest online strategies and tools to help you sell more homes with the Home Builder Digital Marketing Podcast.
The hosts, Greg Bray of Blue Tangerine and Kevin Weitzel of Outhouse, tap into the minds of the top industry experts and home builders to get you up-to-speed with the latest digital marketing concepts. The podcast episodes are concise to deliver the needed info quickly, and with the duo of Greg and Kevin, you can be sure to have some fun along the way.
Greg, the president of Blue Tangerine, started as a web developer and has developed into an industry thought leader. Few people can translate in-depth topics to businesspeople like Greg.
Kevin always delivers entertainment and a lot of laughs, but he also offers up serious experience and sales intuition.
Together, Greg and Kevin fuse the art and science of digital marketing and make the latest trends easy to understand. So kick back and join us on the Home Builder Digital Marketing Podcast and let's help your business grow.