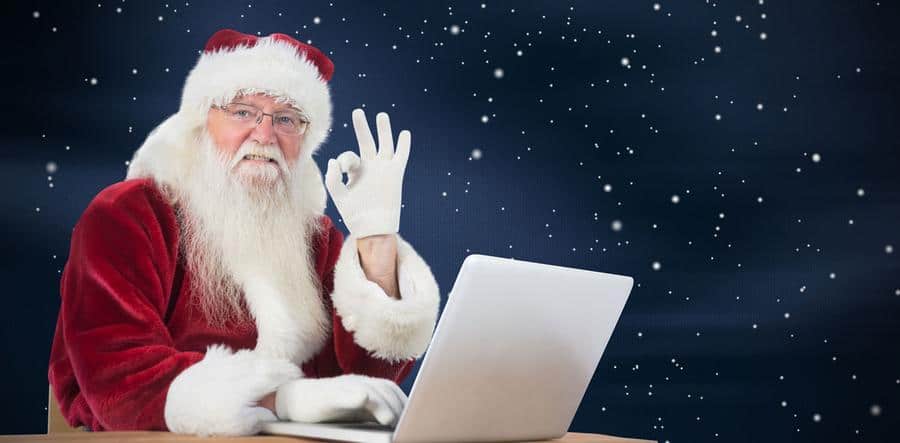 Tis the season for settling down… to a long winter's nap.
What is NAP?
It may be the holiday season, but we are not talking about napping.

We are talking about the importance of NAP and your business. In the digital marketing world, NAP stands for Name, Address and Phone and pertains to your business online and any site where your NAP appears. Your NAP must be in good shape or else Santa, and more importantly, your customers will pass you up.
Not paying attention to your business's NAP is the equivalent of being on the naughty list.

NAP management is a crucial component for SEO and local search as search engines use this info for page rankings. It should go without saying, but it's also essential so consumers can find your correct physical location.
BEST PRACTICES
Key components for optimizing your NAP

Make sure your name, address and phone are on your website
Be sure this info is on your social media profiles
The NAP info must be consistent across all platforms
Consistency gets you on the nice list

There are many references online that display your NAP. The NAP on your website should match your Google My Business profile and any directory listings such as the Chambers of Commerce and Better Business Bureau websites.
Consistent NAP reinforces your business's locations to Google, Bing and other search engines and helps your search-result rankings. Search engines use citations when assessing your authority. A citation is any online reference to your business's NAP, and can be referred to as either structured or unstructured.
Structured citations refer to directory-like listings such as Yellow Pages, Yelp, Google Maps, etc. Unstructured citations refer to places your business appears online other than a directory such as blogs or news articles. Inconsistent NAP info makes it difficult for search engines to assess which inconsistency is correct. (Like if Santa had three different addresses for your house.) Your website can take a hit on page rankings when NAP inconsistencies exist.
Make it easy for search engines… and Santa

Search engines, like Santa, have big jobs, so make it easy on them and be sure they can easily find your business. Need help with your website's page ranking and digital marketing? Blue Tangerine can help move your online presence to the "nice" list.