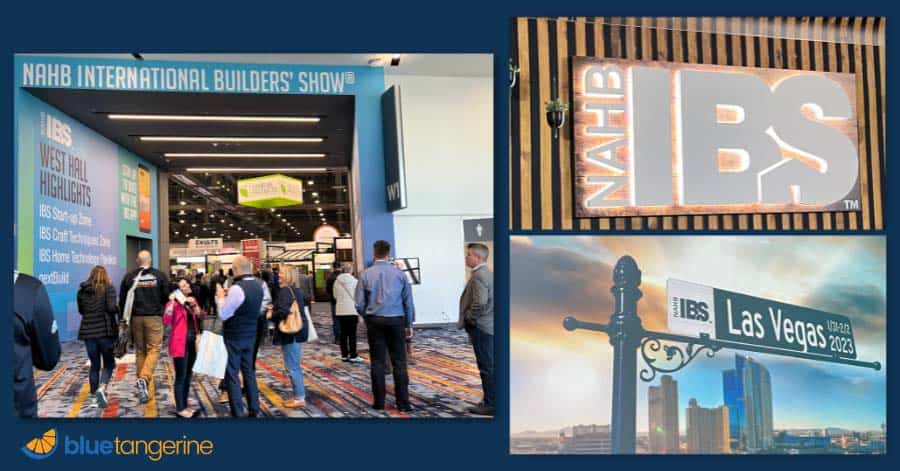 This year's NAHB International Builders' Show in Las Vegas was their biggest show in the past decade. With reportedly over 70,000 attendees it was overflowing countless opportunities to network.  It was also, as always, filled with amazing content.  In an ever changing industry like home builder digital marketing it is imperative we continue to stay ahead of new ideas and changes in order to guide our clients through it seamlessly.  IBS provided content and ideas that challenged us to remember even the smallest changes and optimizations can have a big impact on the work we do. 
Our booth at IBS becomes home away from home for the three days we are there. With so much of our work being virtual, we took every opportunity we had to meet with people face to face.  We met with our clients, potential clients, partners, and industry friends while we were at the show this year we loved every minute of it.

"I was shocked at the size and magnitude of the event, It is really great for networking with partners and meeting clients I have only ever interacted with virtually. I also really enjoyed the learning sessions, there were so many on the importance of marketing it was great to hear so much industry knowledge."

– Erica Waddell, Account Manager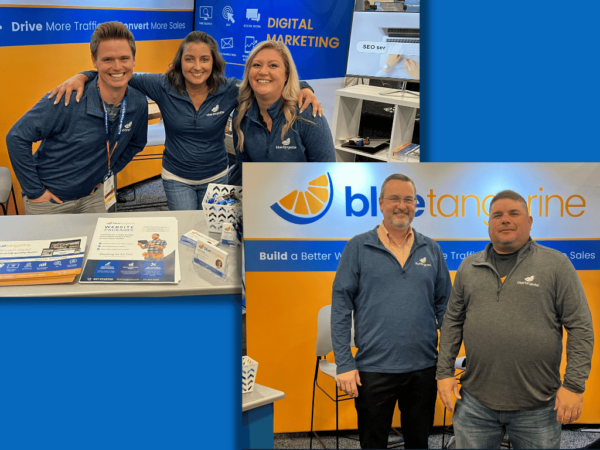 The ability to  share our expertise during the show and present alongside our peers  is a highlight of the experience for us.  We are nerds at heart and sharing what we know with others in an effort to help them grow their business makes us happy. This year we participated in three different presentations that covered technology and sales, data and search engine optimization, and social media representation.  No one person can be an expert on everything and these diverse presentations are a good representation of the wide range of experts Blue Tangerine has available to serve our clients.

Seamless Sales Transition: Eliminate the Online & Sales Team Handoff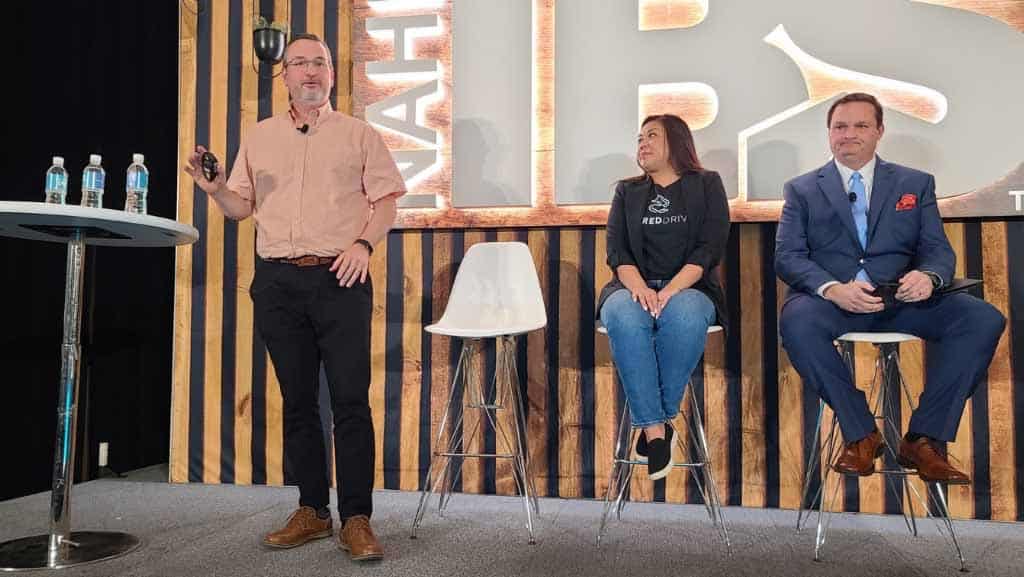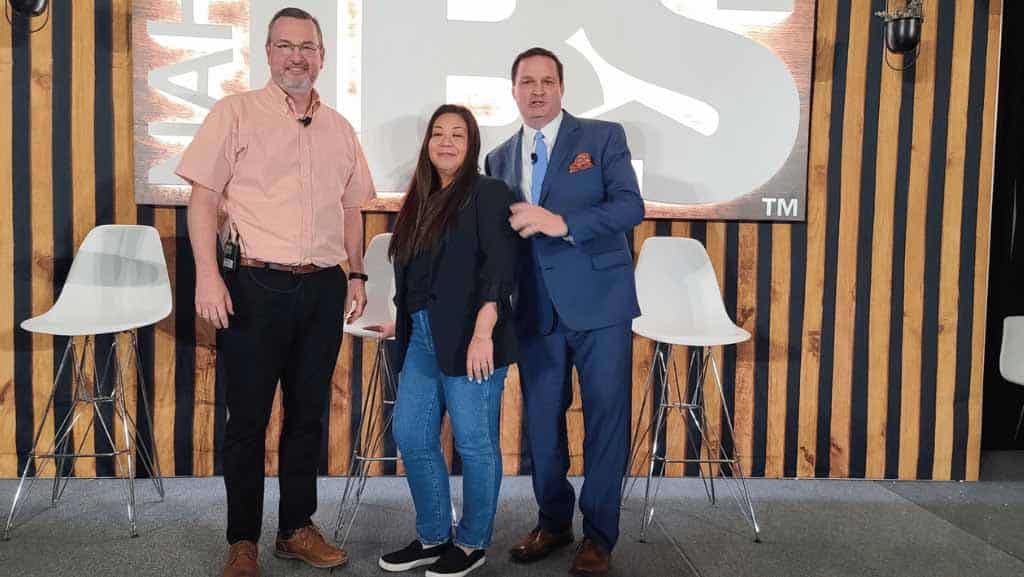 Greg joined David Hagan of Sales Uncomplicated and Shari Morton from Shared Drive for an in depth discussion about how to provide home buyers the digital tools they want to interact with throughout their buying journey, and create a seamless transition between online and onsite sales teams instead of the traditional hard hand off.   Their conversation covered everything from the technology tools that are necessary to creating processes that use them efficiently … all to meet customers' expectations and increase sales.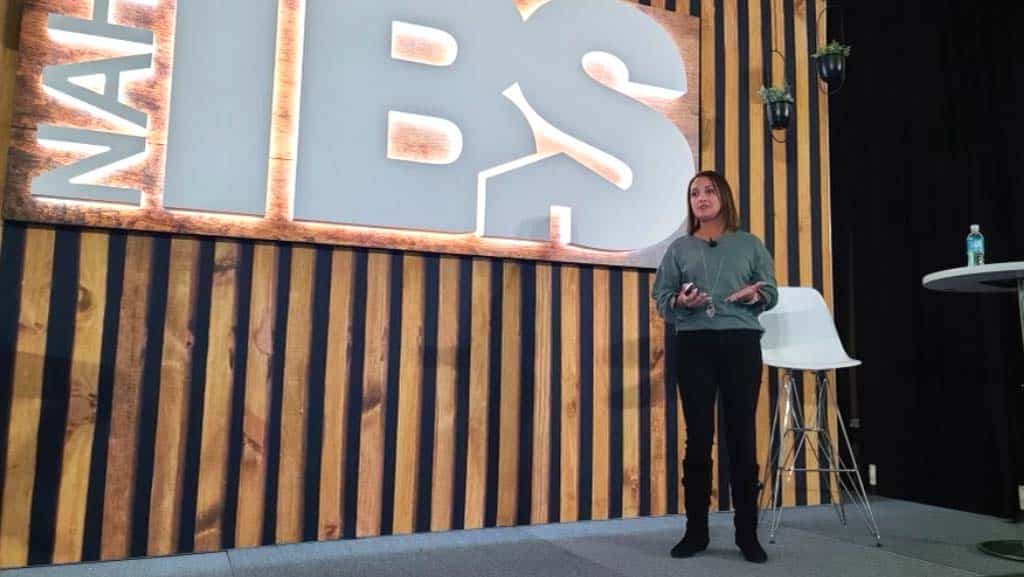 Organic search is still one of the top traffic drivers and with the official date for Google Analytics 4 rapidly approaching, Sr. Director of Marketing & Client Services Mila Sorenson's collaboration with Jim McKinley from (un)CommonLogic was packed full of timely information.  They provided attendees with strategies they could implement right away to help improve their SEO.
"With less than 5 months before Google retires Universal Analytics, GA4 is an important and timely topic. Presenting at the Builders' Show provided me the opportunity to help builders navigate the new platform and understand the learning curve that exists and will take some time to adapt to ."

-Mila Sorenson, Sr. Director of Marketing & Client Services
Maximizing Your Social Media Presence in 2023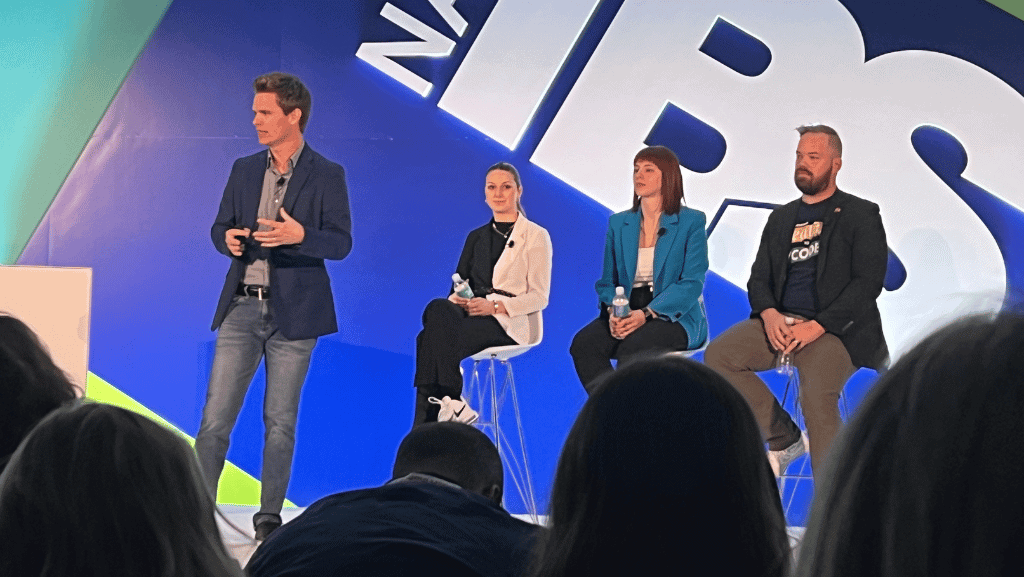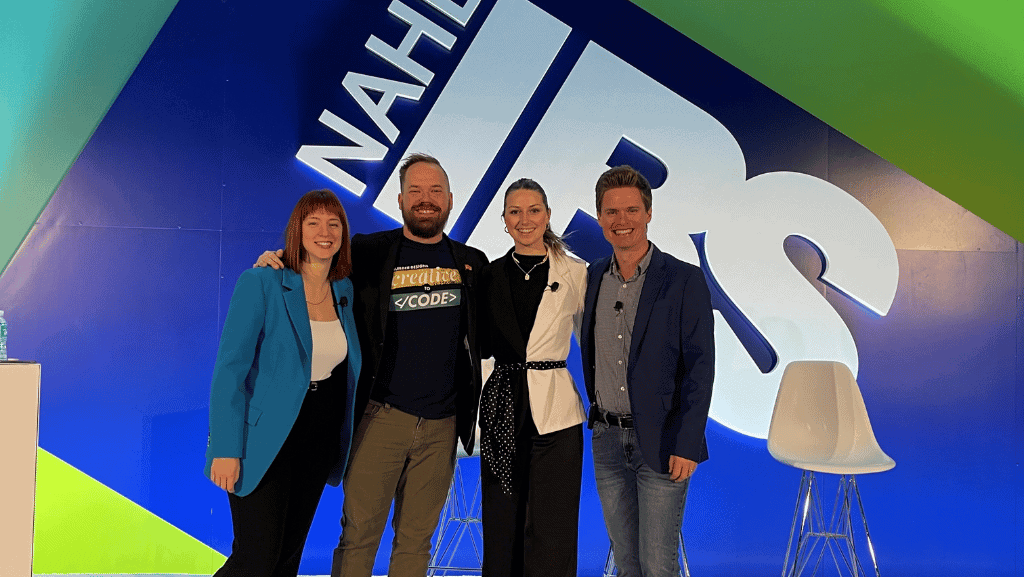 Cory Dotson, our Senior Director of Development Operations, took the stage for a full house on Thursday alongside Krystal Hobbs from Reflective Marketing, Brandon Barelmann from Builder Designs, and Nikki Kirkland from Group Two.  This group discussed four of the hottest trends and most effective tools in social media today—social media optimization, paid social ads, influencer marketing and social analytics.
This session was a "Learning Lab", a new platform this year at IBS.  With each individual presenting on one topic for 12 minutes the fast pace and narrow focus was popular with attendees.
We had a great time in Las Vegas, it was a whirlwind three days and we are still soaking up all that we learned.
We're excited to engage with you very soon at our very own summit this year. Keep your eyes open, we'll be announcing the date and location of this year's Home Builder Digital Marketing Summit  soon! Stay tuned for details – sign up here for a first look at the speaker lineup, agenda, and a notification when registration opens.  
In the meantime, let us know how we can help with your website and digital marketing needs. Call, chat, or contact us.