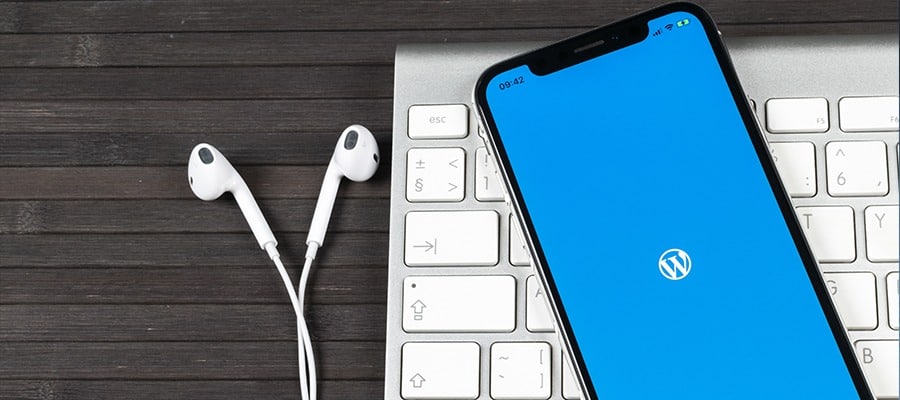 Should I use WordPress for my home builder website?  This is a question that we are often asked at Blue Tangerine.  Of course, like many intelligent questions, the short answer is, "It depends."
WordPress is an extremely popular website CMS (content management system) platform that has a large community of website developers and designers creating plugins and themes that are very affordable, and often free.   Being able to take advantage of this large development community may allow you to accelerate the design and development of your site, and possibly include more advanced features and functions.
However, just because everyone is using it, doesn't automatically make it the right choice for your project.  Here are a few thoughts to consider when evaluating WordPress as a solution for your new home builder website.
Complexity
WordPress includes a lot of flexibility with its ability to let different developers create themes and plugins independently.  However, there is a cost of added complexity and code redundancy that can impact site performance and increase maintenance and support costs.  While many popular plugins are typically well tested, it is impossible for anyone to test all the different combinations of plugins and themes that can be implemented.
The stories we have of clients updating a plugin or installing a WordPress security update, only to suddenly break their site, are too many to include here.  There are so many different types of plugins that it is impossible to fully test all the different configuration options to ensure that they work well together.
If your site is mission-critical, consider upgrading to a paid support plan if the developer offers it, so that you have a source for help should something go wrong.  Always make a current website backup before doing updates, and ideally, you should have a separate development site.
The complexity also applies to the WordPress CMS admin area.  As the number of plugins you use increases, the ability to quickly find and edit portions of your site content is reduced.  It can often be quite confusing as you try to figure out where to edit a piece of site content or add a new image to the right place.  The content and feature settings become siloed among the different plugins, and keeping up to date with the configuration is a challenge.
Security
One of the key downsides of the popularity of WordPress is that WordPress sites are also a top target for hackers.  There are several key reasons for hackers to focus on WordPress sites.
First, hackers are rarely targeting a specific site manually.  Rather, they use software programs to scan sites across the web looking for vulnerabilities.  As a hacker, spending your energy on the largest set of possible targets (i.e. WordPress sites) only makes sense.
Second, when the site's code is developed by a wide variety of different programmers, it becomes very difficult to ensure the quality of the code.  When issues are discovered, it is critical to keep updated with security patches.  Be sure you have a plan to monitor for updates and keep your site's code current.
Home Builder Data Management
By design, WordPress is very page-oriented in its core data structure.  This structure makes perfect sense for many websites whose content is also page-oriented.  However, when you look more closely at the data used by home builder websites, this type of structure is not the best fit.  The core of a quality home builder site is information about the builder's communities, model homes and floor plans, and the available inventory homes that are ready for a quick move-in.  These content elements have data relationships that don't fit well in a WordPress based site model.
For example, many builders will have the same floor plan for sale in more than one community, but due to differences in land value, the price of those homes will be different.  In a typical WordPress scenario, this data relationship between the floor plans and communities results in a separate page about the floor plan for each of the communities it is available in.  Having multiple pages which are 95% the same, results in significant duplicate effort when updating descriptions and photos for the floor plans.
Another challenge for WordPress' page-based structure appears when adding search features to the site.  WordPress typically does include a free-text type of search, but this does not work well for home buyers who are looking to search and filter the builder's offerings on specific data fields such as location, number of bedrooms, square footage, community amenities, and more.  Successfully implementing field-based search and filtering tools effectively, requires that this data is stored in individual fields in the database, and not simply as text content on a community or floor plan page.  These data structures are also important when a builder is ready to export their data to push it to third party listing platforms like Zillow and NewHomeSource.
Conclusion
WordPress is a terrific website tool with a lot of benefits.  There are challenges with the complexity and security that need to be addressed, but with some careful planning and effort, those concerns can be mitigated.  But for home builders, the heart of the issue with WordPress is in the data.
The WordPress page-based data structure is not the best platform for home builders who are looking for a robust site search features that are also easy to manage and maintain.
At Blue Tangerine, we understand homebuilding, and our website management tools are built with home builders in mind.  Because we understand these deeper data relationships needed for home builder websites, we create sites that are both easy to manage and high performing.
If you are ready for a full-featured home builder site that is not only easy to manage and update but will drive more new home sales, contact us today!