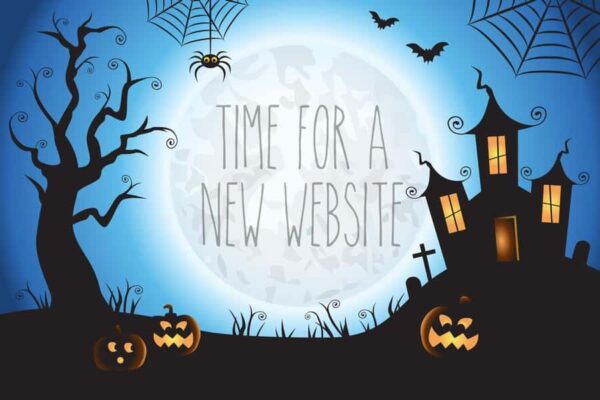 IS YOUR WEBSITE HAUNTED?
It's Halloween, so we have to ask:
"Can a website be haunted?"
YES.
Let's start with knowing when it's time to leave your haunted house:
Your kids have an eerie new imaginary friend
Your dog refuses to enter the house
You feel someone or something watching you
You hear chilling voices and footsteps, but no one's there
The house is in some place called Amityville
Don't wait for the "REDRUM" on the mirror, get out NOW!
What about your website? When is it time to "Get Out" and start over?
In some cases, not even an exorcism will save your website. To make sure people have an excellent first impression of your website and to increase your chances of getting a client, lead, or sale, you may need to say goodbye to your current website.
7 Signs You Need a New Website
1. Your Website Takes Too Long to Load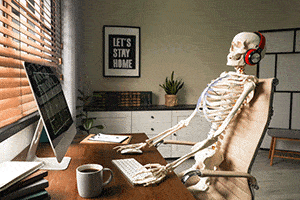 Did you know it only takes 0.05 seconds for a person to form an opinion about your website? If you notice your website is running slow, your site visitors are experiencing this also. According to Google, as mobile page load time goes from 1 second to 3 seconds, the probability of a bounce increases 32%, and from 1 second to 5 seconds, it increases to 90%! It only goes up from there, with every bounce possibly being a lost customer. If that's not enough reason to pay attention to speed, Google has also indicated that website speed is one of the signals it uses in its algorithm to rank sites on search engine results pages.
Here are some free tools you can use to help find out your website's page load speed:
2. Not Mobile Optimized
Around 70% of online website traffic occurs on mobile devices, and new websites should be designed to be responsively designed for mobile devices. If your website is not mobile-optimized, users may find it hard to navigate and read on mobile devices, causing visitors to exit your site and find another site that works better on their device.
3. Scarily Stale Images and Design
At some point, we have all encountered an outdated website- one that only uses comic sans font and has low-quality images taken in 2004 using a flip phone. Besides an outdated design, your website technology can also become outdated. If your website technology is 3-5 years or older, you should consider updating your website to avoid things like browser compatibility issues, and integration limitations and to add in standard modern features like an enhanced site search and navigation.
4. Not Accessible
From 2017-2018, there was a 177% increase in website accessibility lawsuits. Your website must comply with standards stated by World Wide Web Consortium (W3C) and the ADA to ensure that your site is equally accessible to all people and to prevent getting sued. If you don't know if your site is accessible, or where to start, here are some tips to get started: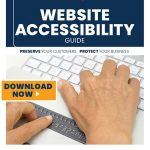 5. High Bounce Rates
A high bounce rate means people leave your website without interacting with it, which means those site visitors are not converting into leads or sales! You can easily check your bounce rate using Google Analytics. A new and improved website with an engaging design and content can help to retain visitors to your site and improve conversion rates.
There are many factors that lead to high bounce rates, so when assessing bounce rates, analyze each channel driving traffic and also by device. Mobile device bounce rates tend to be higher than desktop bounce rates in general.
Example of Google Analytics report showing bounce rates by device:

6. Recently Rebranded
If you have recently rebranded the image of your company, your website should be updated and redesigned as well. Your website provides potential customers with a first impression of your brand, and it's important that your website and other marketing materials provide cohesive messaging to reinforce your company's brand image.
7. Improve SEO and Marketing Efforts
If you have low search engine rankings and your business has plateaued online, your website may be at fault. A new website is a great way to revive your marketing efforts because you can put tools and content in place that give you better search result rankings. Some of these things include creating an SEO-optimized technical website structure, adding relevant links and review pages, integrating social media accounts, adding image alt tags, inserting metadata, and writing keyword-rich content.
So, yes, your website can be haunted!
We can't help you with your haunted house (although we can give you plenty of great home builder recommendations for a new home), we can however help you with a new optimized website that's free of spooky tech glitches.
We make sure your website is built with SEO optimizations to bring plenty of friendly visitors to your site… because the most haunting thing is a lonely website without happy leads.
 Contact us today and let us help make your website less scary!