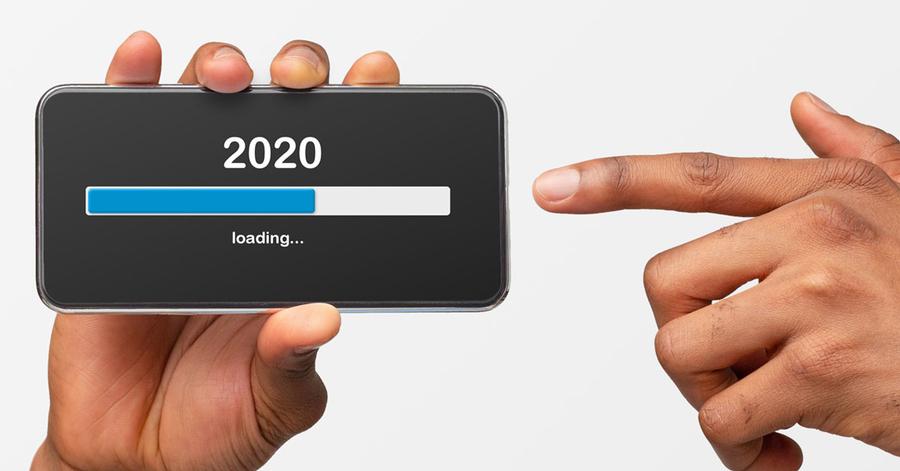 HAPPY NEW YEAR! If you're like most of us, you have hopefully had a few days off over the holidays to enjoy your time and take a break from work – and maybe even make a few resolutions. There's something about a new year that makes people want to make it better than the last. With the energy and excitement of the new year, our marketing team has been busy thinking of how we can help you make 2019 even more successful than last year…
Put Yourself in Your Customer's Shoes

Take some time to really understand your customer. As marketers, we tend to perfect each of our marketing efforts individually and sometimes we don't take time to step back and look at the complete presentation of our brand and company. Consider hiring a secret shopper or become one yourself! Perform searches for products or services your company offers, using methods your customer would use. You may find it's not as easy as you think to find your company or you may discover new competitors to compare. Taking it a step further, interact with your website and/or customer service and sales reps – all the way to submitting information or making a purchase. You'll be surprised at the small things you discover along the way that could be improved to make a better overall customer experience and hopefully lead to more sales.
Mila Sorenson
Director of Marketing
---
Quantify Value

Quantifying the value of your digital marketing conversions is often overlooked when it comes to Lead Generation. Have you considered: what's the dollar value of a phone call vs a contact form completion vs an email sign up for your company? Are they all created equal or does one lead type typically convert at a higher rate or yield higher profits on average? It can be difficult to determine dollar values, however, doing so can help to make informed decisions about which channels to invest more money and which to reduce or completely cut. Did you know that these values can even be added to Google Analytics, Google Ads, Bing Ads, etc.? By adding these values, the path to maximizing ROI becomes even clearer.
Alondra Abdur-Rahman
Paid Search Specialist
---
Embrace New Technologies

"The digital landscape is constantly changing with new and emerging technologies to consider and adapt to. From one month to the next, best practices become obsolete and new tools replace the very ones we just mastered. Things like Artificial Intelligence (AI) and machine learning are great examples of technologies which are already transforming our approaches to digital strategy and will continue to rapidly evolve in 2019 and beyond. Investing the time and resources to understand emerging technologies and how to adapt your digital strategy is paramount to staying ahead of the curve. Following the right webinars, podcasts and blogs are great ways to stay up-to-date so that the industry doesn't pass you by."
Cabe Vinson
Director of Search Engine Marketing
---