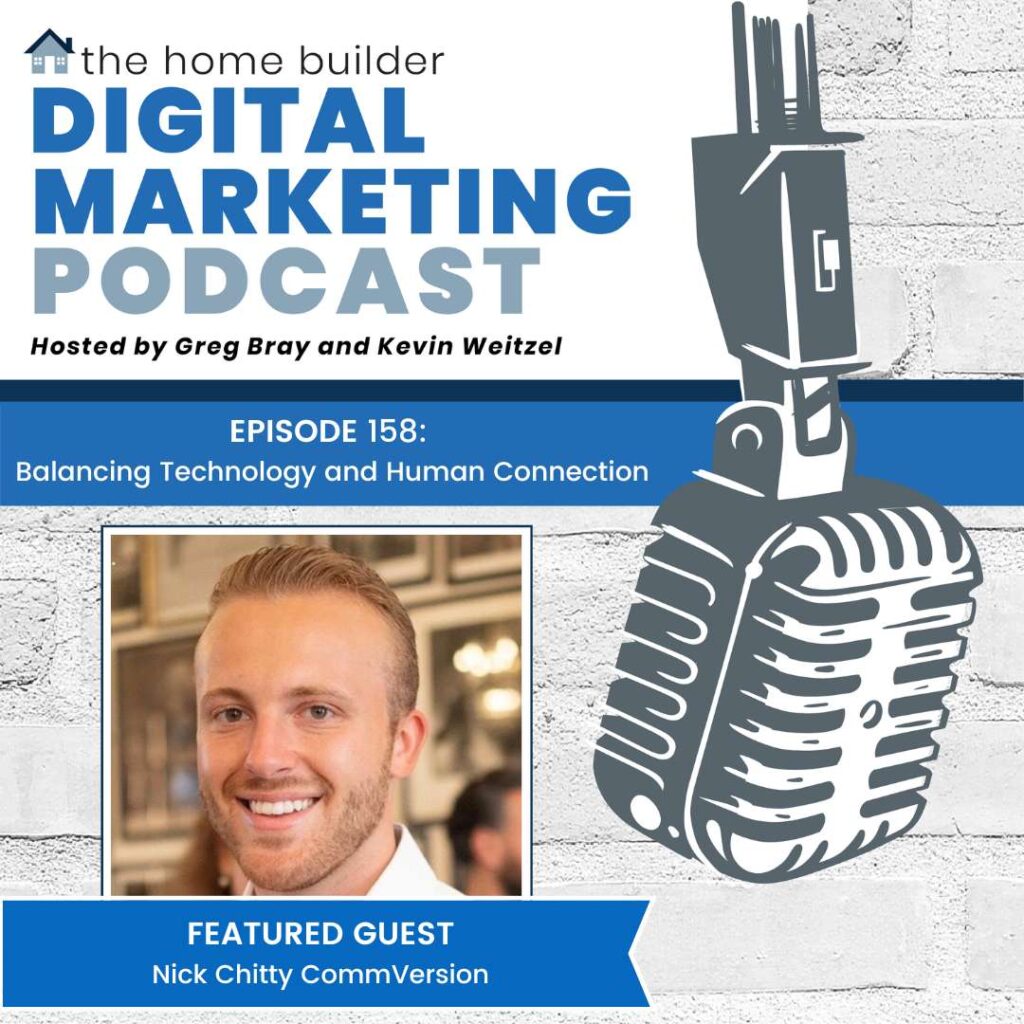 This Episode is Sponsored By: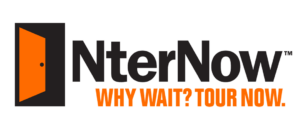 Tour homes independently, contactless, and safely with NterNow self-tours.
This week on The Home Builder Digital Marketing Podcast, Nick Chitty of CommVersion joins Greg and Kevin to discuss how to balance technology and human connection, particularly when using chatbots.
While home buying continues to progress toward a more digitally focused journey, home builder marketers cannot overlook the need for human contacts during the process. Nick says,
"… we typically advise, for most of our home builders where possible, to use humans. So, a human team to actually respond to questions and build that rapport. I think the important thing for us within the space is, people are buying homes. It sounds silly. They're not buying houses. This is a real personal experience and a significant experience. And actually, we want to make sure that we can deliver that, and we think humans are the best place."
Chatbots can be very effective tools, but they can also feel very impersonal. Nick explains how home builders can use them and still give a more personal touch to a prospective home buyer. He says,
"So what we like to say is we like to use chat to fire the right message to the right person at the right time. So, rather than generic greetings of, Hey, how can I help you? It's targeted to specific communities or specific points of friction they might be experiencing. Because ultimately that enhances the level of communication that we can have and conversation, but also makes it more useful for the consumer. No one wants to engage with a tool just because it's a conversion tool, right? They want to be able to use a tool like chat because they've got genuine questions that they need answering that are going to help them inform their decision longer term."
Ultimately, home builders have to accommodate prospective buyers' needs and expectations. Nick says,
"…buyers' preferences have changed, and digital marketing is the forefront of that. The way people were purchasing real estate has changed massively, and people increasingly starting that journey online. And as a consequence, their demands and what they expect of a brand is also transformed. So, if you are not catering to the needs of those prospective buyers, others will. Whether that's via chat in this case, or the content and the value you're providing through nurture campaigns, whatever that might be. If you're not putting the right information in front of these guys, then someone else is going to be able to fill that gap and ultimately capture their demand and prospective interest."
Listen to this week's episode to learn more about how to create the proper technology and human connection balance.
About the Guest:
Nick is the Vice President of Sales at CommVersion, a leading performance marketing solution for homebuilders in the US. He has a passion for driving growth and success for his clients through innovative and data-driven marketing strategies. In his current capacity, Nick works closely with clients to help them reach their goals and succeed in a constantly evolving digital landscape and is responsible for leading several projects alongside the top 100 National Home Builders.