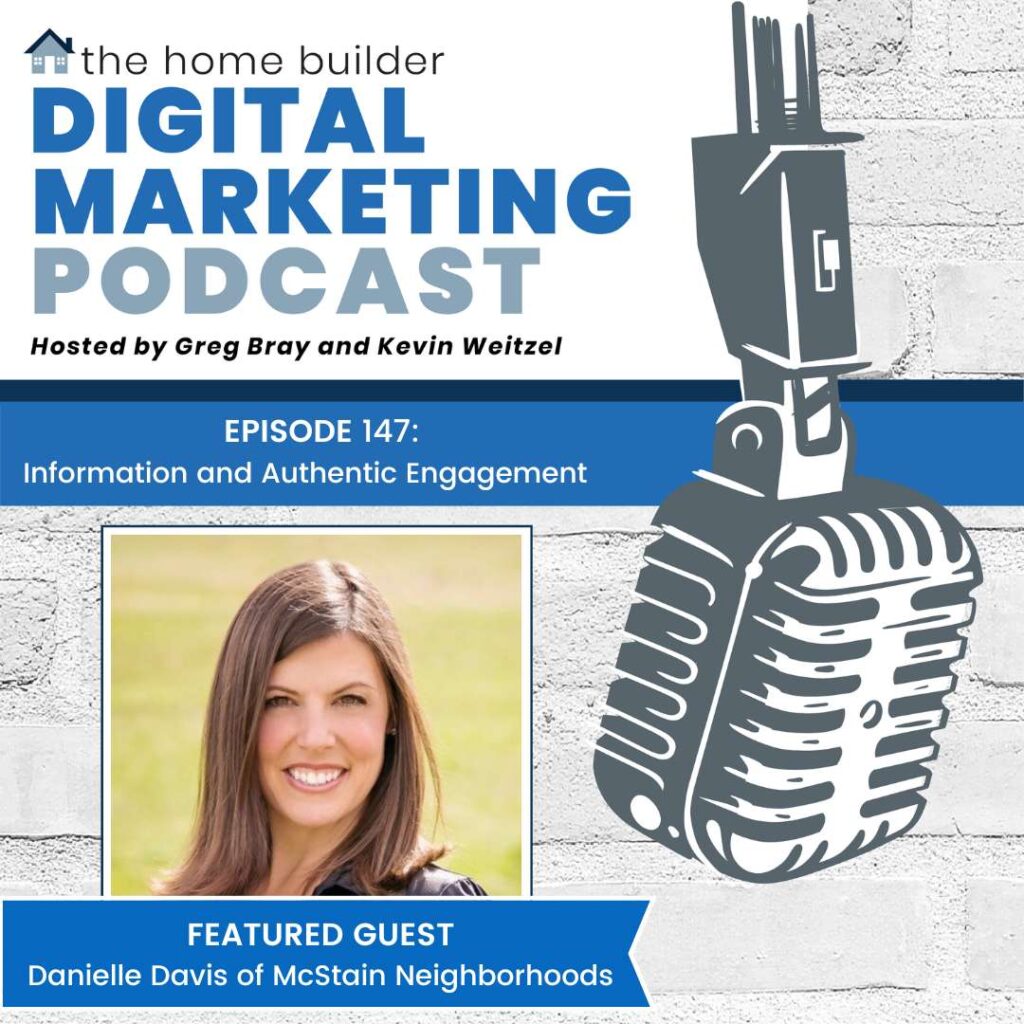 This Episode is Sponsored By: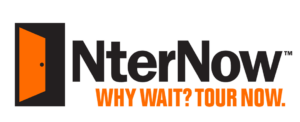 Tour homes independently, contactless, and safely with NterNow self-tours.
This week on The Home Builder Digital Marketing Podcast, Danielle Davis of McStain Neighborhoods joins Greg and Kevin to discuss how providing information creates transparency, trust, and authentic engagement with home buyers.
Potential home buyers expect more information in the initial stages of the home buying journey than they have previously. Danielle says,
"I also think that the consumer has shifted. They want all of the information right away, all the time in this day and age…so we just put it all out there, everything that someone wants to know, or maybe not everything. The majority of things that people want to know about our homes, about, you know, our process, that kind of thing. We put it all out there. There's no, you don't have to contact us for pricing, any of that. We just put it out there for people to be able to do their research prior to coming to see us."
Providing that information digitally creates trust between the home buyer and the home builder. Danielle explains,
"So, we rely really heavily on digital methods for people to be able to, you know, understand what our process looks like to come in fully armed with, here's what our upgrade costs are. It's not something that you see commonplace in our market, but that's okay. That doesn't really matter to us. And it really has helped quite a bit with building the trust factor with our consumer because they feel very strongly that we're transparent with everything that we do."
Offering valuable information to prospective home buyers also leads to deeper engagement with the home builder. Danielle says,
"So, you know, it's easy for us to see, and I think that also lends our website to having a higher level of engagement because otherwise, it's a little bit of a dead end. You go on, you look at the floor plans, you get an idea of base pricing, and then where do you go from there? But because we're a little bit more transparent, we tend to see higher average times on our website."
Listen to this week's podcast to learn more about how offering information to possible home buyers can create genuine trust, transparency, and engagement.
About the Guest:
When asked what led Danielle to real estate, her response has been, "I sometimes wonder if real estate is built into my DNA." Danielle's dad owned a building company, where she worked from the age of 15 until she went to college. Drawn by her love of helping people, she pursued her Master's degree in Social Work from the University of Michigan.
After she graduated, it only made sense to combine her passion for helping people with her real estate background. She started her career working for two wonderful, reputable builders. In 2008, she wanted to expand her real estate career and went on to the world of resale where she quickly became one of the top-producing agents in Colorado. A few years later she started her own real estate company which has become one of the top-producing boutique real estate companies in the Denver-Metro area.
In 2018 she was approached by McStain Neighborhoods to take on a leadership position and become head of Sales and Marketing. Seeing the opportunity to return to new construction and be in a position to create positive change, she accepted the poison. She's now worked at McStain for three years and has played a huge role in shaping the culture, the homes, and the neighborhoods they build.