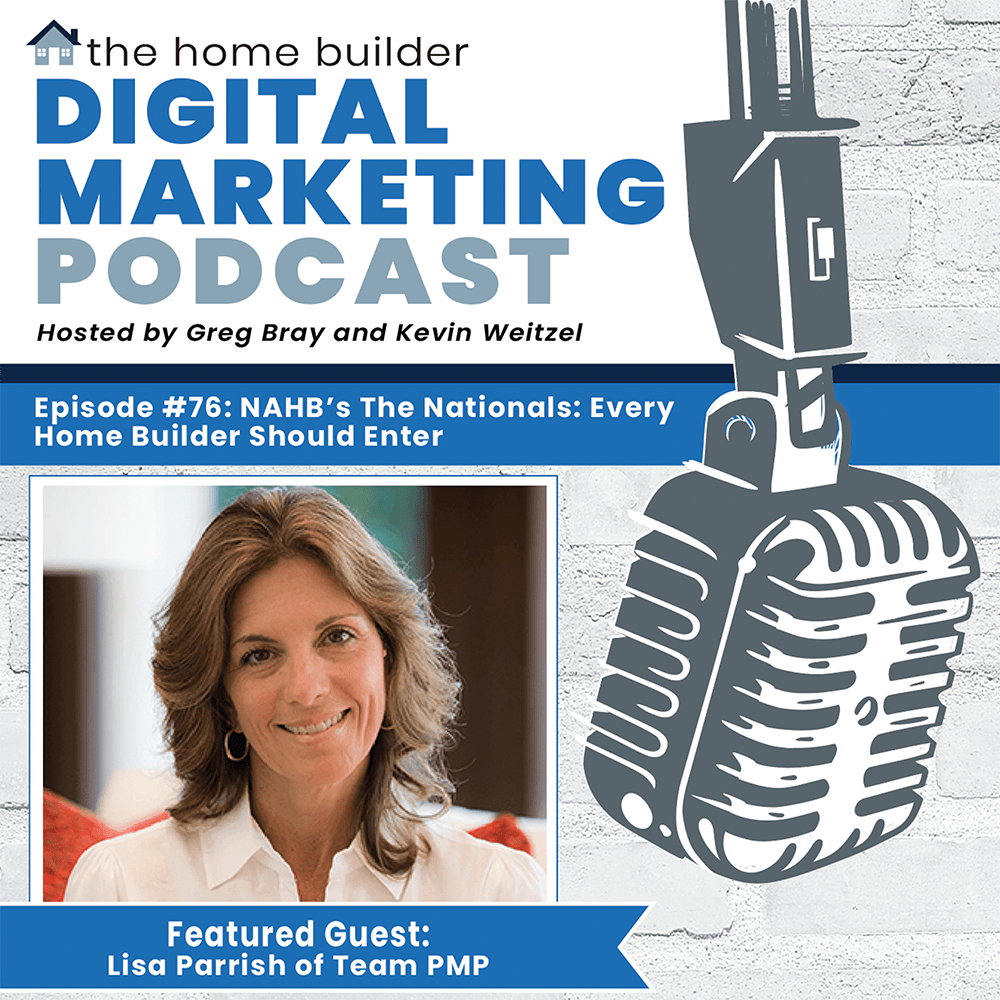 This week on the Home Builder Digital Marketing Podcast, Greg and Kevin were joined by Lisa Parrish of Team PMP. They discuss the upcoming application process for NAHB's Nationals Awards, as well as tips and tricks on how to improve your companies application.
Established in 1982, The Nationals celebrates North America's best new-home sales and marketing and recognizes outstanding achievements in categories such as, home builders and communities, model homes sales experience, logos, graphics, websites and more..
Do you have a team member or project that deserves extra recognition? Apply HERE today! Make sure to check out these 5 Tips to Improve your NAHB's Nationals Application before you apply!