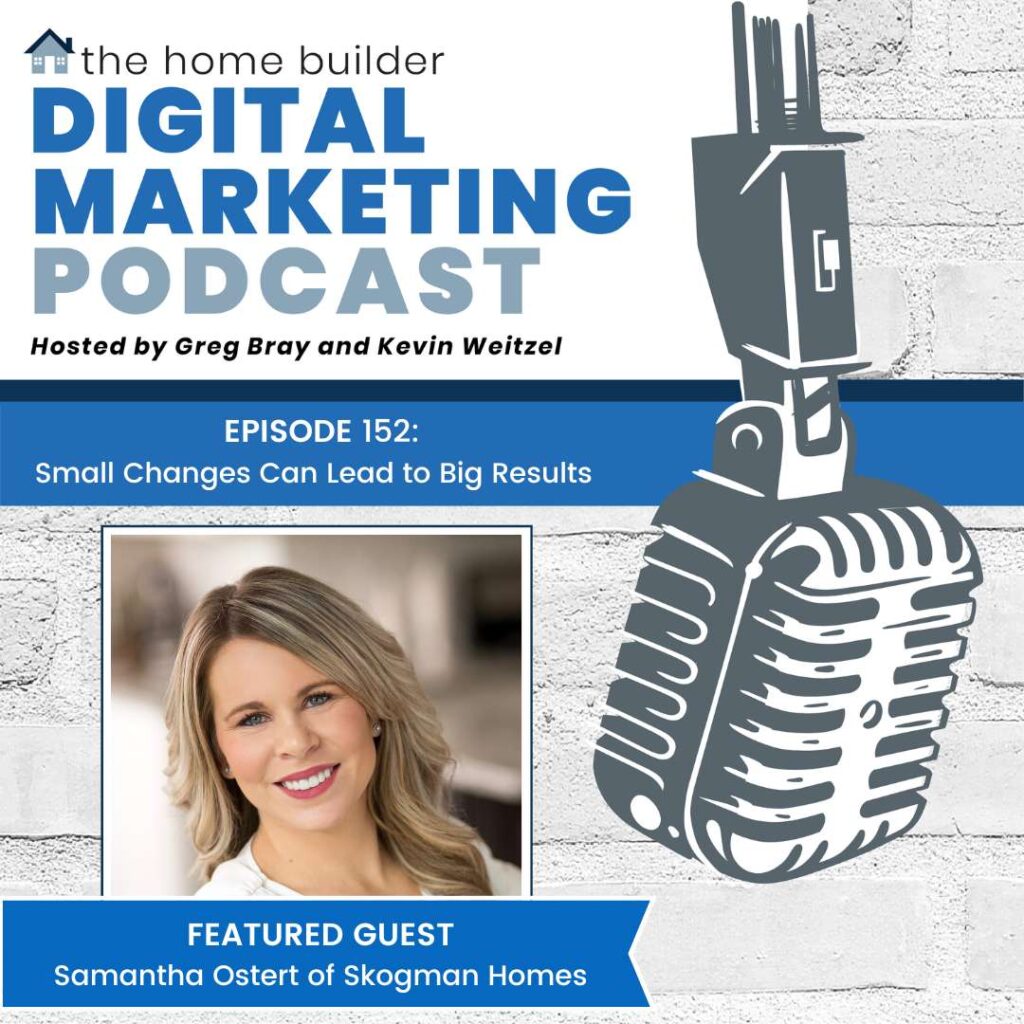 This Episode is Sponsored By: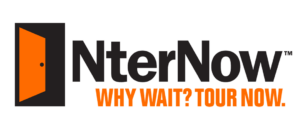 Tour homes independently, contactless, and safely with NterNow self-tours.
This week on The Home Builder Digital Marketing Podcast, Samantha Ostert of Skogman Homes joins Greg and Kevin to discuss how small changes in digital marketing strategy can lead to big results.
Digital marketing is constantly evolving, and new opportunities arise almost every day. Samantha says,
"There's so many cool things out there. It's hard not to get caught up in the cool versus what really will convert."
One thing that does remain constant in digital marketing is the focus on experience and how to communicate that effectively. Samantha says,
"Well, it's not about what we have to offer, it's about what we're providing through that experience and how can we translate that out digitally or through our marketing and through the moment somebody walks in the door."
Digital marketing is about progression, and small changes can create substantial outcomes. Samantha says,
"It's not going to hurt anything to try something new. Make small improvements to make big results."
Listen to this week's episode to learn more about how the implementation of small changes can generate major effects.
About the Guest:
Samantha Ostert is the Senior Marketing Manager for Skogman Homes, a family-owned builder that has been building homes in Iowa for over 75 years. Samantha started at Skogman Homes in 2015 as a New Homes Sales Specialist/REALTOR after previously working in Advertising and Digital Marketing. After a couple years in sales, she moved into the marketing department, which allowed her to combine her sales and marketing experience.
With a passion for social media and inbound marketing, Samantha worked to create a new online marketing strategy that significantly increased their online leads, going from a handful/month to nearly 100/month! In 2020 she implemented Hubspot Marketing Hub to create streamlined nurturing campaigns to convert those leads. In addition to supporting the new homes division, Samantha and her team stay very busy marketing the family of Skogman Companies including Skogman Realty, Skogman Insurance, two remodeling companies, apartments, and storage.
Samantha and her husband, Lance, live in Cedar Rapids with their two daughters, Colette (3) and Penelope (1) and two dogs, Remington & Nyla. In her free time, she enjoys golfing, reading, scrolling on Instagram and TikTok, and checking out new trails and parks with the family.