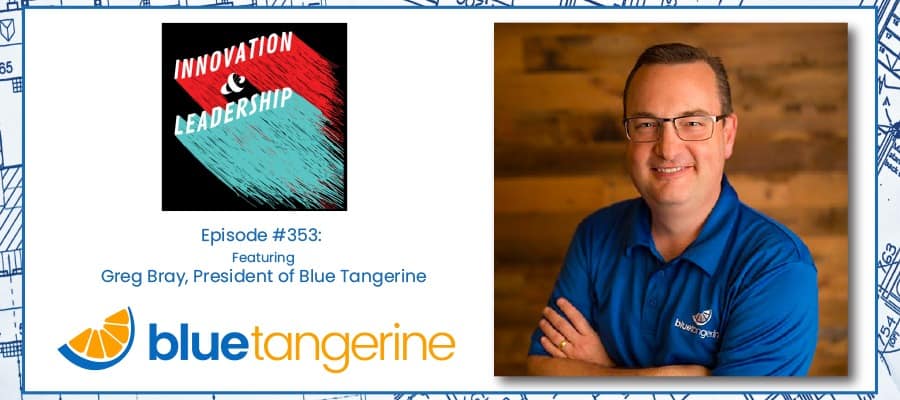 Recently our President, Greg Bray, was featured on the podcast, Innovation and Leadership hosted by Myelin Media.
Throughout the podcast, the host of Innovation and Leadership Jess Larson explore Greg's experience in the business world both as a heartfelt leader and a powerful innovator in the digital marketing space. Greg and Jess then dive deep into how the financial and technological changes have impacted the digital marketing business. Greg then further explains how he kept moving forward through the 2008 financial crisis, and how to prepare or brace your business for the unpredictable downfold in the markets.
Instead of fearing change, we must instead embrace change in technology and let it bring new innovation to your business.
Contact us today to learn how Blue Tangerine can bring innovation to your company!