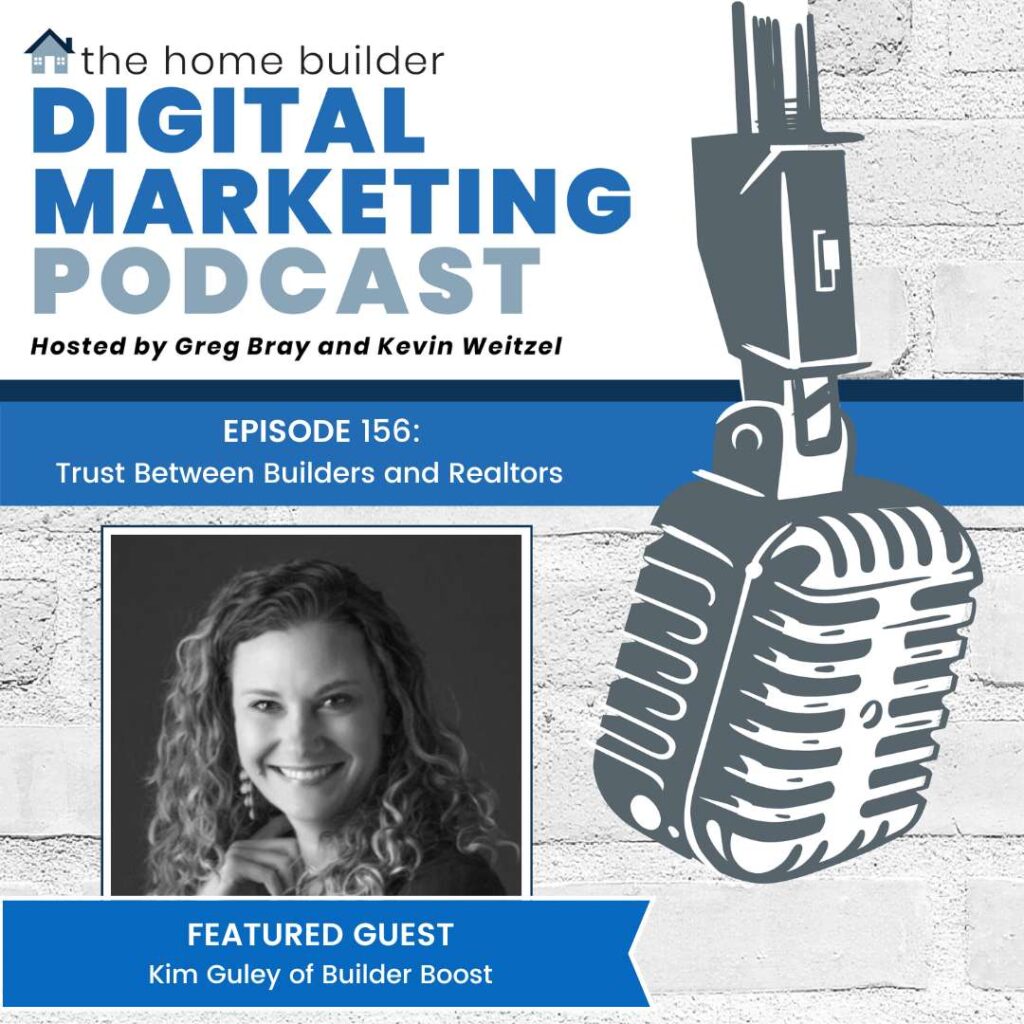 This Episode is Sponsored By: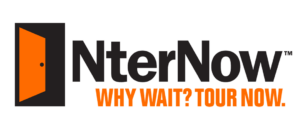 Tour homes independently, contactless, and safely with NterNow self-tours.
This week on The Home Builder Digital Marketing Podcast, Kim Guley of Builder Boost joins Greg and Kevin to discuss how trust between new home builders and real estate agents helps build valuable relationships and facilitates more new home sales.
There can often be feeling of mistrust among builders and realtors which can lead to missed opportunities. Both groups are responsible for resolving the skepticism. On the builder side, marketing teams can ensure that realtors are a valuable part of the sales process. Kim says,
"So, I think for marketers, marketing managers are so busy and there's so much chaos going on. It's hard to take that creative space to build relationships sometimes, but it's really what leads to more sales is creating those relationships and having that other person feel important and feel like they're contributing to their business. If you're gonna pour into people, people pour back into you, and that's, to me, how sales happen."
Realtors can make an effort to understand builders better. Kim explains,
"I think that I would go back to the whole idea of, give newer agents grace, give the more seasoned agents respect. And then for the realtors, learn about builders. You don't have to learn all the stages of construction, but just being open to how that works so that you can present that to your clients. Because I think not presenting new, especially as we move into 2023 and 2024, the new build industry is going to be huge for real estate agents to pay attention to. So, it's time for them to really open their eyes and to learn more if they've been putting that off for some time."
Builders and realtors have the same objective and that is helping home buyers find the right home. That goal can be accomplished more effectively as builders and real estate agents work together. Kim says,
"Really, just we're all humans trying to make a living, trying to make our client happy. And I think coming together to build that trust and the relationships, it's what makes this industry fun too. You know, we need to bring that back into it. That it's not, ugh, I hate working with this realtor or builder, but it's, let's find out how we can work with different personalities."
Listen to this week's episode to learn more about how builders and realtors can develop trust and comradery with each other.
About the Guest:
With 20 years of experience in New Home Sales and Marketing, Kim's career has given her a deep understanding and appreciation for this industry. Through her years of experience, she has seen the ups and downs of marketing budgets, analyzed market data to keep builders competitive, and has been a part of countless strategy meetings.
One thing that stands out to her, is that the key to success in this field is all about building relationships. Whether it's with home buyers or real estate professionals, it's about being there for them, working together, and being a true partner. While marketing plans and budgets are important, the most crucial factor is the connections you make and how you work with those connections.
Builder Boost was founded through close collaboration with REALTORS with the goal of helping both parties find and sell more new homes. We believe in fostering strong relationships within the Realtor and Builder community, openly discussing challenges, sharing best practices, and providing resources to each other so that we can ultimately provide homebuyers with the best possible experience.