Join top home building marketing experts to learn digital marketing insights that can take your brand to the next level. We are bringing the industry's thought leaders to your home or office once a week for four weeks so you can learn new marketing tactics to sell more homes – and it's FREE!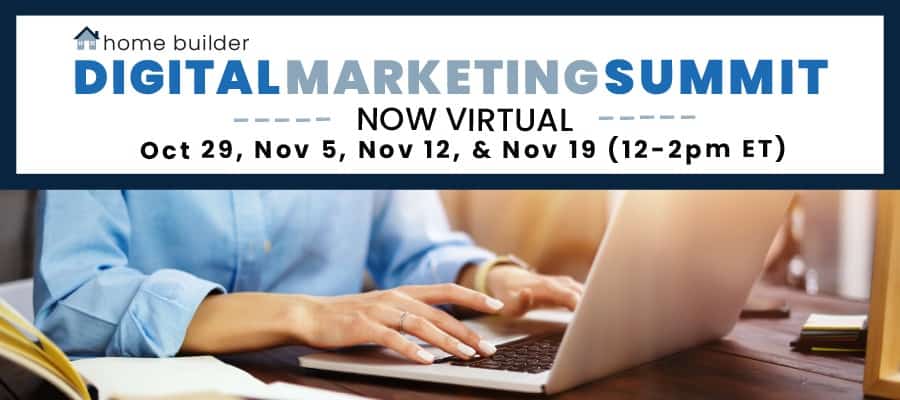 One day a week, two hours, for four weeks of the industry's top experts for free, you can't miss this opportunity
These sessions will provide you with strategic insights you can put into practice right away. We're excited to present some awesome topics, check out the session line-up below!
Presentation Line Up
The Home Buyer Journey – How to Understand, Measure and Improve Your Customer Experience – Jimmy Diffee
Email 3.0: Taking a Break from Selling, A Relationship First Approach to Email Marketing – Angela McKay
A Metrics Powered Customer Journey: Better Leads, Faster Sales and Seamless Experience – Bassam Salem
The Value of Branding in the Digital World – Dana Kovach
Stop Losing Leads by Assuming All Are Ready to Buy Today – How to Build & Nurture Your Sales Pipeline – Spencer Powell
Can You Feel the Love! Let Emotional Selling Start on Your Website – Greg Bray and Stuart Platt
4 Disruptive Technologies Redefining the Homebuying Experience – Erik Martinez
Builder Panel
---
A Special Thanks to our amazing sponsors