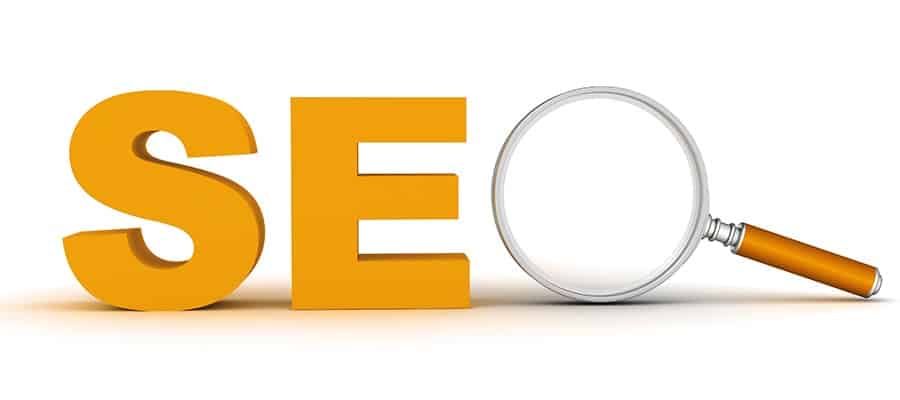 What Should be Included in a Comprehensive SEO program?
Search Engine Optimization usually referred to as SEO, is a term that is used to describe the set of activities that help search engines such as Google understand your website content better.  The goal is to improve your website's rankings for relevant keywords that your prospective buyers are using to look for your products and services, thereby driving more of the right kind of customers to your website.
While the fundamental goal of wanting your website to show up in the search results is generally well understood, there is a lot of confusion on what tasks and activities should be included in a comprehensive SEO service plan or program in order to achieve that goal.
When people think of SEO, the first thing that usually comes to mind is identifying relevant keywords and then adding those keywords to their website.  Keyword research, selection, and optimization is certainly a key part of an SEO program, but it is far from the only important activity that helps improve your site's rankings.
A quality SEO program really begins with a strategic analysis to guide the direction of the overall activities.  Once the strategy is defined, an execution plan is put together identifying the tactical tasks which will be included and the order in which they will be done.
These tactical SEO tasks and activities can be grouped into three primary categories, and an effective and robust SEO program will include tasks from each of these different categories, which are:
website technical optimization,
website content optimization, and
off-site optimization.
Finally, the effective SEO program is tied together with measurement and analytics reporting so that you can see what is working and where opportunities for additional focus and improvements can be found.  As the results are analyzed, the strategy is refined, and a new set of tactical activities is defined and executed in an ongoing and iterative process.  This iteration is why SEO programs are usually structured as ongoing monthly service plans.
SEO Strategy and Planning
Creating an SEO strategy may start with the simple objective of "I want more website traffic", but it needs to go much deeper than that.  The strategy process includes analyzing the answers to key questions, such as:
What are our goals?
Who is our target audience and ideal customer?
Who are our key business competitors?
What tactics are we going to use to achieve our goals?
Where are we today before we begin the optimization process?
How are our tactics going to evolve over time?
How are we going to know if we're successful?
Where should we begin?
Website Technical Optimization
Technical Optimization refers to improving how your website is structured and built at the underlying code level.  Many website programmers are not familiar enough with SEO to include these critical SEO elements in the site's code.  Often the marketing and copywriting staff understand the content but are either not familiar enough with coding or do not have the access they need to edit the code. In such cases, these technical optimization activities are left out of an SEO program because of the skill set required, and a real opportunity for improvement is missed.
Structuring your website's underlying code properly helps the search engines read and index your site and improves their ability to find and access the content that is on your pages.  Technical SEO efforts often have a very high return, because most of them only need to be done once and then they "open the door" so to speak, to let the search engines fully engage with all your content.
Here are just a few of the types of technical structures that have an SEO impact:
Configuring an SSL certificate so that you have secure site hosting set up,
Configuring domain name redirects so that you only have your site running on one primary domain (Note that www.bluetangerine.com and bluetangerine.com without the www are two different domains from an SEO standpoint),
Ensuring that your website is mobile-friendly,
Adding an appropriate canonical tag to each page,
Improving your site's page loading time,
Improving the linking structure between pages so that all pages can be found and indexed,
Eliminating pages that are duplicates of each other,
Correcting errors with broken links that point to missing pages,
Including structured data constructs where appropriate, and
Ensuring that an updated XML sitemap is in place.
Website Content Optimization
Website content optimization is what most people think of when they consider SEO, and therefore you will find many agencies that focus almost exclusively on this area with their SEO services.  These activities include understanding the target audience for your products and services and researching the most relevant keywords that those prospective customers will use to search for what you are offering.  Once a list of target keywords is identified, then the work begins to incorporate these keywords into the page titles and headings, as well as into the content body of relevant pages.  Of course, we are not talking about just stuffing keywords all over your page.  While keyword placement and leverage are important, writing user-centric copy is of greater value than writing for the search engines. Never stop asking the question, "Is the content truly useful to the target audience?"
One common misunderstanding that I've seen is an expectation that you are trying to optimize the website's home page to show up for all your desired keywords.  A single page cannot effectively focus on many different keywords.  Instead, as you look at the universe of keywords that are you interested in, you will want to identify existing pages, or create new pages, that can be the focus of a smaller subset of related keywords.
Examples of activities that fall under website content optimization include:
Keyword research and selection
Updating page title tags and heading tags
Editing existing page copy
Recommending and creating new website pages
Writing blog articles
Optimizing image file names and "alt" tags
Off-site Optimization
Off-site optimization involves updating content about your company and website that is included on other websites and not yours.  The search engines use information from other sites to build out a digital profile of your business (Google calls this a "knowledge graph"), and quality links from other sites back to your site are considered a referral or endorsement of your content.  Because you don't have control of these other sites, you often can't immediately edit and improve that content.  Rather you must make requests from the site owners for those updates, which they may or may not choose to honor in a timely manner.
Examples of off-site optimization activities include:
Optimizing your Google My Business and Bing Places business profiles,
Optimizing your company's social media profiles and pages,
Ensuring that your company name, address, and phone number are consistent across various web directories and citation sources,
Soliciting positive customer reviews to display on sites like Google, Facebook, Yelp, Houzz, etc., and
Reviewing and improving your website's backlink profile by requesting high-quality links from other sites.
Analytics Tracking and Reporting
Generating and reviewing analytics reports is not technically part of search engine optimization, however, a quality SEO program is not complete without it.  The analytics reports provide the data to figure out where you are starting today and whether the efforts you are investing in are making a positive difference.
Google Analytics is a very popular and affordable tool used by many companies to provide these reports and the one that we recommend for our clients.  The base reports that are included provide an amazing amount of data that can almost be overwhelming.  However, with a few enhancements and configuration adjustments, you can vastly improve the usefulness of these reports and the information that will inform your SEO program.
Some of the analytics configurations that you should incorporate include:
Connecting your Google Analytics account with other external data sources, such as Google Search Console and Google Ads,
Setting up goal tracking for activities such as orders, form submissions, newsletter signups, click-to-call links, etc.,
Assigning dollar values to goals that do not have an intrinsic value already available,
Embedding campaign tracking codes in all external links from digital ads, emails, blog posts, etc., and
Incorporating event tracking tags on key user interaction points within your website's code to enhance the tracking of activities such as playing videos, downloading PDF files, or initiating a chat session.
Of course, nice reports with pretty charts and graphs are not our goal.  The goal is to have the data available to be able to identify the trend of our progress and the impact of our SEO and other digital marketing activities.  Not only should reports be provided on a regular basis, but they need to come with commentary and recommendations from your SEO team.  Every time a report is discussed, try to answer the question, "Therefore, what do we need to do next to keep moving forward?"
One of the common concerns that are raised by executives when the marketing team is looking to allocate a budget for SEO activities, is that SEO is too expensive and that they don't know what they are getting for their money.  This concern is heightened when you are coming off a bad experience with a prior SEO agency or partner who did not provide a quality SEO program.  The reporting you receive is critical in helping to address these concerns.
Ideally, your reporting does not end with your web analytics tool.  You also need to be tracking how your website leads move through your sales process.  This is a piece of the reporting that is often overlooked because the SEO team does not automatically have access to that data.  Finding ways within your company's process to connect your web leads to the end sale will enhance the usefulness of the reporting dramatically.
Conclusion
Never forget, that the ultimate purpose of all your SEO efforts is to grow the number of qualified leads and sales.  Like all worthwhile marketing efforts, a comprehensive SEO program does take work and investment.  It should be driven by a clear strategy, including technical, content, and off-site optimization efforts, and be informed and refined based on clear reporting.
In the long term, SEO should never be costing you money.  Rather, SEO efforts should be generating quality leads that convert into sales with a positive return on your investment that pays for itself repeatedly.
If you are ready to start increasing your leads and sales with better SEO, contact Blue Tangerine today and ask how you can get a free SEO audit of your website.