At the 2019 NAHB International Builders' Show (IBS), Blue Tangerine President Greg Bray gave presentations with proven ways to sell more homes more efficiently. We know not everyone could attend, and we don't want you to miss out, so an IBS encore webinar is coming your way.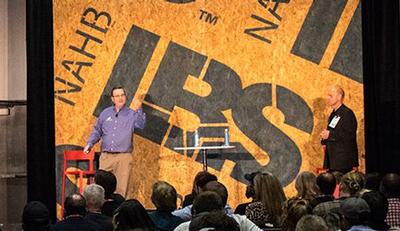 Webinar
Websites Sell Homes, So Why Isn't Yours?
How can you avoid wasting time and money on the wrong strategy? Learn proven and practical strategies for online traffic building and follow-up. Through before and after examples of builder websites, you'll explore the key elements to make your site an advanced selling machine.
Presented by: Greg Bray, Blue Tangerine & Erik Cofield, Hyphen Solutions