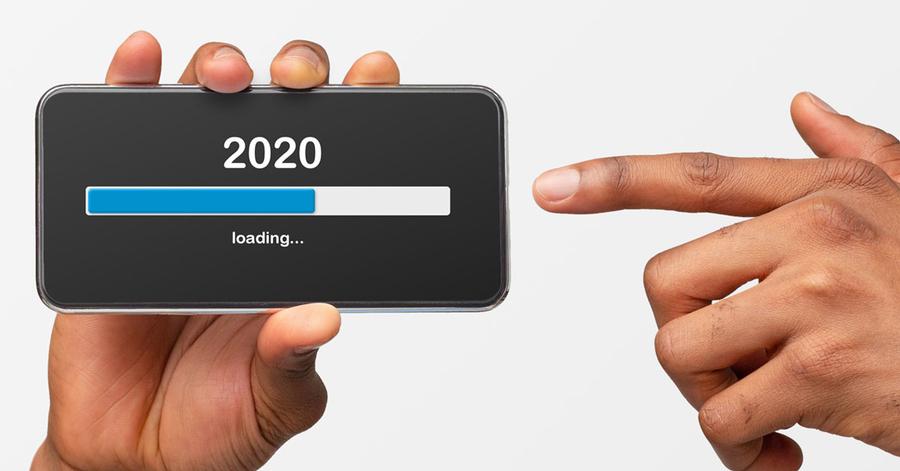 At the forefront of almost all digital marketing trends is ensuring that everything you do digitally is mobile-friendly. We live in a world where people are rarely without their mobile phones, which means there is great opportunity to engage your customers and convert on their mobile devices.
There are so many different things we can focus on in 2020, but here are five things that we at Blue Tangerine think are important.
1. Pagespeed: According to Neil Patel, 47% of online shoppers expect a web page to load in 2 seconds or less and 40% will abandon a page if it doesn't load within 3 seconds. On top of that, a one-second delay in your page's load time can result in a 7% reduction in conversions.
To make sure your desktop and mobile sites are up to snuff, use Google's PageSpeed Insights tool. This will help you spot anything that is slowing down your site and give you suggestions on how to fix the issue.
2. Video Marketing: Video has been important in the marketing world for a while and will only become more critical as we move forward. Videos are easy to consume on mobile devices and 52% of consumers feel more confident in their online purchase decisions after watching a video about the product they're buying.
It's essential to make sure that all videos have proper schema markup. This helps Google understand what your video is about and therefore direct the right consumers to it. In addition to that, adding captions to your videos is a must for people with hearing impairments. They aren't the only ones who need captions on videos though, according to Digiday.com, up to 85% of videos are watched without sound, so captions would be essential for those viewers as well.
3. Interactive Content: Some trends that are becoming more popular and could be really useful in the coming year are things like shoppable social media posts, AR and VR experiences, 360-degree videos, and quizzes and polls. Shoppable social media posts allow people to buy something immediately from what they see on one of your posts instead of having to go to your website and search for that item. AR/VR and 360-degree videos are perfect ways for your consumers to immerse themselves in the products that you're selling. As for quizzes and polls, those are a fun way to get people involved and interested. All of these types of interactive content are highly sharable and will inevitably drive more consumers to your site through those shares.
4. Chatbots: A chatbot is an AI-based technology that allows consumers to get answers to their questions with 24/7, real-time instant messaging. More and more people are turning to chatbots these days; in fact, up to 63% of people say they would consider using a chatbot to communicate with a business or brand. Having a chatbot to assist your customers instantly, could be a huge selling point to them and a huge value to you.
5. Voice Search: With more and more people using their mobile devices and their smart speakers at home, voice search is becoming increasingly important. We even see this with Google's recent BERT (Bidirectional Encoder Representations from Transformers) algorithm update that tries to better understand natural language. It's estimated that 50% of all searches will be voice searches this year.
Similar to video marketing, having proper schema markup for your page is crucial to letting Google know what your content is about and how it can help someone who is using voice search.
Google defines four different micro-moments that people experience while searching using their mobile devices: I want to know, I want to do, I want to go, and I want to buy. And if your website can't quickly meet the demands of those micro-moments in an engaging manner, then someone else's website will.