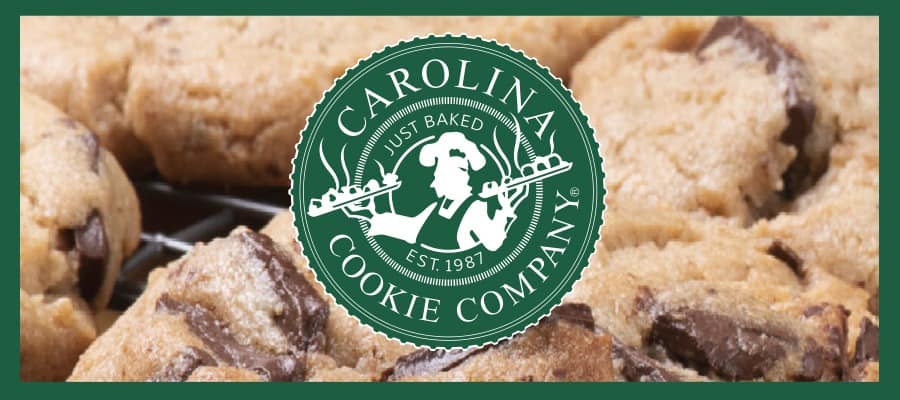 We are so excited to announce our latest gourmet client here at Blue Tangerine.
The Carolina Cookie Company is a family-owned bakery that was started in Greensboro, North Carolina in 1987. The company is contIuning to grow by delivering mouth-watering fresh-baked treats to customers' doors across the United States. Every gourmet cookie or sweet treat is handcrafted using only the finest ingredients and shipped fresh each day to provide the best quality cookie for every customer.
Their focus on the high-quality ingredients, baking fresh each day and many, colorful and unique packaging options is what sets the Carolina Cookie Company apart from the competitors. You will find a basket or tin of treats for every holiday or special occasion you could imagine, as well as, having the capability to supply customized cookies for corporate occasions. The Carolina Cookie Company offers several trademark flavors, as well as limited-time special flavors to go along with each season. Oh and don't foget the other treats they offer such as a Pecan Tart or Kolachi Rolls.
Whether you're sending a gift to a loved one, a customer or yourself, you will find that The Carolina Cookie Company's fresh-baked gourmet cookies are the perfect gift for any reason. Wanting to make your own sweet treats at home? Check out The Carolina Cookie Company's Blog for sweet inspiration and loads of mouth-watering recipes!
Please join us in welcoming our new partner! If you'd like to sample some of their sweet treats and have them sent directly to your front door, visit carolinacookie.com.