New home buyers invest a significant amount of time researching before they make the financial investment of purchasing a new home. They explore communities, view site plans and floor plans, take virtual tours, and visit model homes, finding inspiration in the beautiful images and expertly crafted homes. Buyers also make a significant emotional investment in a new home purchase as floor plans and images become hopes and dreams and they imagine the life they will lead in their new home.  
In today's competitive housing market location, cost, and durability are the top priorities for home buyers. We've already discussed what our research has taught us about the importance of location and cost to home buyers. In this article, we'll explore why durable new homes matter and how it relates to the reputation of home builders. We'll also share tips on how to effectively market the durability of your homes to prospective buyers.
Durability as a Top Priority for Home Buyers
Durability isn't just about constructing four walls; it's about building a long-term investment that provides buyers with peace of mind. It is also about supporting an emotional investment. When buyers picture their new home, they see a place filled with loved ones and dreams for the future. They need to know the house they choose will be a solid foundation for those dreams.  
Homeownership is a significant financial commitment, and buyers want to know that their investment will stand the test of time. Durable new homes matter because they provide a secure and comfortable living environment while also protecting buyers' financial well-being by reducing maintenance and repair costs. Additionally, a durable home can lead to higher resale prices. Buyers in the resale market often prioritize homes that have been well-maintained and are built to last. 
The Relationship Between Durability and Home Builder Reputation
The reputation of home builders plays a crucial role in helping buyers gauge the durability of your homes as well as your business. What previous customers say about their experience with you, and the home they purchased, carries more weight than any other marketing material. In fact, 61% of prospective buyers in our research stated reputation as the most important quality they look for in a home builder. Many factors affect a home builder's reputation but overall, home buyers want to work with someone trustworthy who can provide an excellent buying experience. When it comes to reputation and durability, a builder's track record for constructing homes that stand the test of time. 
Marketing Durability to Home Buyers
When developing a marketing strategy, it's important to consider the four different segments of home buyers and how they interact with the buying process. Understanding what matters to each group and how they prefer to gather information will help you incorporate messages about reputation and durability into your website content and marketing efforts.   
Researchers are information seekers. They trust the information they gather themselves and feel well-informed by their research. 
Worriers feel overwhelmed by the home buying process and struggle with who to trust.  Recommendations or referrals from others will help to put them at ease. 
Builder Preferrers prioritize a builder's reputation above all else. They begin their search for a new home by researching builders they would like to work with.  
Online Preferrers would like to do 100% of the home buying process online.  They gather information online and use builder websites as a resource to educate themselves and complete most of the buying process.  
All four segments place a high value on the experience of a builder's previous customers. Testimonials from these customers speak volumes about their buying experience and the durability of their homes. Customer testimonials create trust with prospective buyers and play an important role in building a positive reputation. Sharing testimonials from recent buyers is important but obtaining testimonials from homeowners who have owned their homes for 5 – 10 years will paint an important picture of durability.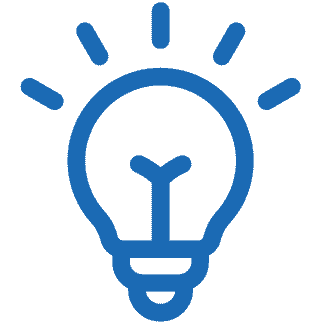 Durability isn't just about the physical structure of a house. It provides buyers with a secure and comfortable space to call home for many years to come. Understanding the significance of durability in relation to buyers' emotional investment in a new home and its connection to a builder's reputation is crucial to creating a marketing strategy that will attract the right leads and winning over prospective buyers.