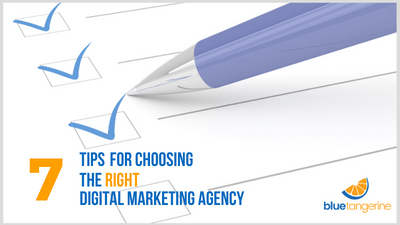 You've decided to hire a digital marketing agency, how do you find the right one for your business?
Hiring a digital marketing agency is an important, and personal, step in your business's journey. Your business is your sweat and tears, you need to trust the people you hire will help it grow. How do you avoid making a costly mistake that could harm your business?
It's easier than you think. It all boils down to transparency, partnership, and trusting your instincts.  Need a little more direction? We've got you covered. Follow these 7 tips to guide you through your search for the right digital marketing agency.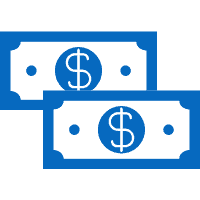 1. Understand Your Needs and Your Budget
Start your search for a digital marketing agency knowing what you want to accomplish and what your budget is. A good marketing agency will be able to work with a reasonable budget by creating a personalized strategy for your business and your goals.
Are you looking for an agency that will help build and manage your ECommerce website? Maybe you want to increase your online presence and improve your brand recognition. Do you have a business, like home building, that requires additional industry knowledge to help you sell more homes? The answer to these questions provides important, and specific, details about your goals relevant to your search. If the agency you are interviewing tries to lead you away from your goals, instead of listening and helping you develop a plan to reach them, they aren't the agency for you.
When you know what you want your digital marketing agency to do for your business, you will quickly begin to narrow your search.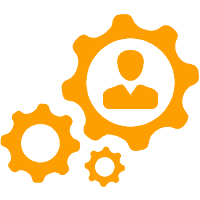 2. Value Specialized and Experienced Team Members
It is rare to find one person, or one agency, that does everything you need, well. Hiring a group of highly specialized professionals to work for you internally is cost-prohibitive. Look for an agency with experienced, specialized team members who will work together to create your digital marketing strategy. You want professionals who specialize not only in digital marketing but in your industry as well, so they know how to apply their knowledge successfully to your business.
Your agency should have a network of trusted partners they can refer you to when you have a need they aren't equipped to fill. Maybe your agency builds amazing websites and has created a spot-on marketing plan, but you want a new logo for your brand. Your agency should be able to provide a reference to a trustworthy partner in the industry who specializes in graphic design to fill that need.
Save money and gain expertise by hiring a digital marketing agency with experienced and specialized team members.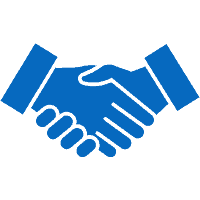 3. Look For a Partner, Not a Provider
A good digital marketing agency should work in partnership with your internal marketing team. No matter the size of your team, you want an agency that values its knowledge of your business, goals, and audience. Hire an agency that will provide expertise and strategize with your team to reach the goals they have defined. An agency that insists on taking over, that does not value input from your team, is in it for themselves and not looking out for your best interests.
Choose a digital marketing agency that feels like an extension of your team.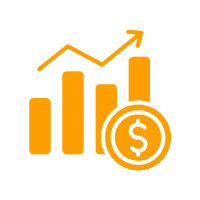 4. Expect Performance Analytics
You have a right to expect your digital marketing agency will provide analytics that demonstrates how their marketing plan is performing for you. This is non-negotiable.
You need useful information, in a format that makes sense to you. Vanity analytics, "Likes" or "Followers," might feel good, but they do not convert to new leads or sales. KPI (Key Performance Indicators) like website visits, page visits, conversion rates, and revenue growth not only measure the success of your current strategy, they help set the path for future decisions.
Expect transparency with your analytics and look for KPI vs vanity metrics.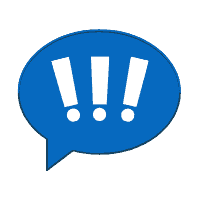 5. Beware Outlandish Promises
Digital Marketing does not provide overnight results. Strategies are different for every business; it takes time to gain and measure actual ROI. Beware of any agency that offers you immediate success or advertises specific timelines for success on their websites. Industry trends and current marketing efforts contribute to the outcome of the digital marketing strategy you build with your agency. There are no templates or prescribed formulas for immediate success.
Stick to agencies that are transparent and realistic with their promises.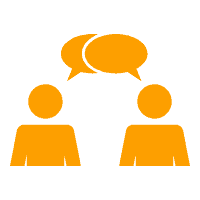 6. Require Personalized Account Management
Nothing is more irritating than reaching a call center when you need an answer to your question right away. A person who doesn't know you, or your business, will offer generic solutions or take a message leaving you frustrated, with an unresolved issue.
Choose a digital marketing agency that provides you with personalized account management, an account manager, or a marketing strategist dedicated to your business. Now, when you have a question or need to make a change, you have a specific person to contact who you have built a relationship with who knows your business and has access to your account information to answer your questions.
Expect a dedicated account manager that will coordinate your experience with the agency, not a call center.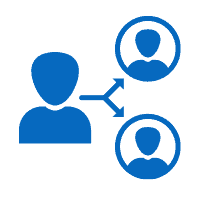 7. Ask for References
Agencies are proud of their clients and the work they do. Clients, case studies, and customer testimonials should be easily accessible on any legitimate agency's website. This speaks to the breadth of their experience and gives you a look at the work they have produced.
Ask the agency for client references, but do your own digging as well. Look for social proof: are clients and other experts in the industry talking about them and the work they've done? What about the clients who didn't get the outcome they were hoping for? Listen to what they say about how the agency resolved situations like these. Read comments and online reviews to see how the agency replies to negative comments or complaints.
Listen to what others are saying about the digital marketing agency and ask for references from clients whose needs are similar to your own.
Hiring a digital marketing agency is a big decision. Following these tips will help you find the right partner for your business.
Blue Tangerine can partner with you to develop a digital marketing strategy that fits your needs and your business.  We have expert teams dedicated to SEO, Social Media, Geofencing, Email Marketing, Paid Search,  and Analytics and Reporting that work together to support your business.   Contact us today to get started.